The Source Weekly's Takeout Guide is a constantly updated guide to bars and restaurants in Central Oregon and what they offer for takeout and delivery. We added a "2021 Takeout" section to each business' info on our site, showing what their hours are and where you can get delivery options (ie, Doordash, UberEats, etc.)

⇓⇓ Click the image to see local takeout/delivery listings. ⇓⇓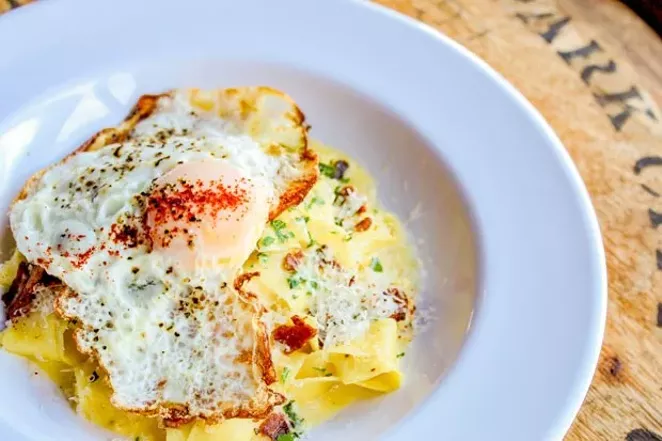 Nancy Patterson
Carbonara from Sunny's Carrello.
Use our directory (click here, or the image above to go there) to sort by letter, or use the handy map on that page to locate places near you.


If you see a listing that's not quite right or is missing, let us know!
Email
editor@bendsource.com
with the details.
Want to place an ad in this directory to get the word out even more?
Email advertise@bendsource.com.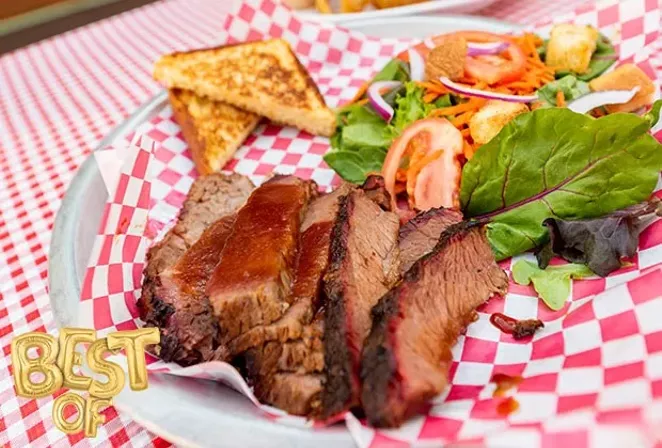 Daniel Robbins
Mmmm.... Baldy's Barbeque... featured in many a Best Of Central Oregon issue for Best BBQ.
Are you a business owner who wants to change your hours or other info in our Takeout Guide?

Go to the guide (click the image above) and, on a desktop, look for the "Enter or Edit your Business Info" section near the top right of the page. From a mobile phone, click on your business in the guide and look for the "edit this business" box. Then edit the "2020 Takeout" section. Boom! Updated info for our readers and your customers*.



*note—it may take up to 24 hours for our team to update your listing, based on the information you gave us. But don't worry—with these free listings, we have your back, Central Oregon.