I
ncarceration can affect so many more people than just the person serving time. One
Deschutes County
program is meant to help the children. The Central Oregon Partnerships for Youth program is managed through the Deschutes
County Sheriff
's Office.
The program made their very first mentor match back in 2004, and they're always looking for new volunteers.
"You want to hold adults accountable for decisions that they make," said Bob Moore, project coordinator with COPY. "When they're making bad and unsafe decisions they're going to be held accountable for that, but the kids that we support through this program aren't those individuals—they're kids that haven't had opportunities and we need to be providing them different opportunities to make different decisions than their families have sometimes done."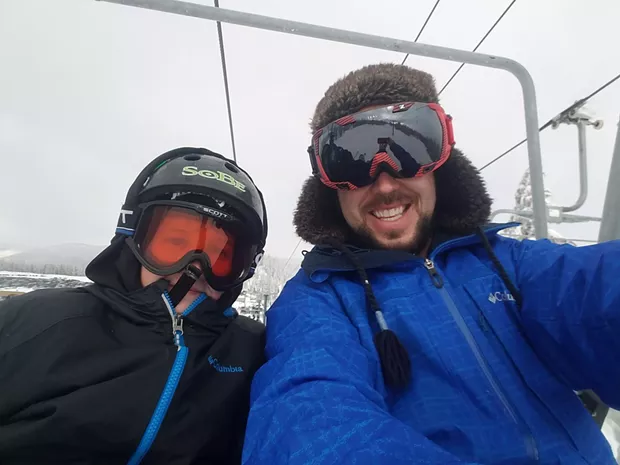 COPY program
Kids in the COPY program go on outings that include skiing and other outdoor and recreational activities.
The program is similar to Big Brothers Big Sisters, with volunteers matched with a child. They spend their meetings doing things like going to a park, riding go-carts or skiing. Many of the volunteers stay for years, so they see many children making progress from childhood to a teenager-hood, and beyond.
The COPY Program trains volunteers on things including the cycle of addiction, and how that affects the child. Moore explained, "at the end of the day, from a kid's perspective, if they've been removed from their family, placed into foster care, gone into a family placement of some kind, it's hard not to look at it quite as cut and dried as, 'Yep, mom and dad made a decision that drugs are more important or alcohol is more important than me.'
"I was in this meeting yesterday with this little kid, she's typically got her own little voice on that where she talks about, 'mom or dad have chosen to use drugs over me.' From a kid's perspective it's probably pretty accurate, actually."
Part of Moore's job is to continually remind volunteers that their match is still facing a lot of odds, and to recognize kids are improving, even if it's small victories. Because volunteers can be in the program for years, Moore said they sometimes don't see the progress their child is making. He explained, "You get a lot of volunteers that are doing the day-to-day stuff and it's hard for them to distance themselves enough to see the positive stuff."
Moore said COPY kids tend to begin understanding their situation better around middle school. Anyone younger than that, "they're just going to do what they do. They're impacted at a different level." Many of the younger kids tend to act out in school. Some start fights.
"You have to think that a lot of that is that they just don't have a lot of control in the situation and they don't have the coping skills to deal with it and they don't know what to do with that," he said. "Some kid does something and they whack them in the head and that probably makes some sense to them. The middle school kids, or high school kids, have a bit more understanding of what they're up against with those kind of situations."
COPY program
Part of the fun of a program like this: teaching kids skills they might not have done before.
The COPY program accepts children from ages five to 15, although youth can stay past that age if they enrolled by 15. The program currently has around 41 matches — although that changes every month. Even though it tends to be Bend-centric, matches happen all over the county.
To volunteer for the program, applicants must complete an extensive background check and take a training class and orientation. Those classes happen four times a year, with the next one coming up in January.
"Making something go from the wrong direction to the right direction is a bit of a challenge," Moore said. "It's a little bit tough, when you've got everything in the world falling apart, to kind of hold the pieces together on your own."
To learn more or to volunteer:
https://sheriff.deschutes.org/jail/copy-program/