As a brewer, the question I get asked most often is, "What are you working on next?"
Apparently, the old Hollywood axiom that "an actor is only as good as their last picture" rings just as true for brewers. People no longer seem to think about the beer they're drinking; they're too busy thinking about the next one. The result is that brewers are forced to push out hundreds of new beers a year to try to stay relevant. The craft beer revolution's founding principle was quality over quantity, yet in the age of the one-off, that essential truth is facing its greatest challenge.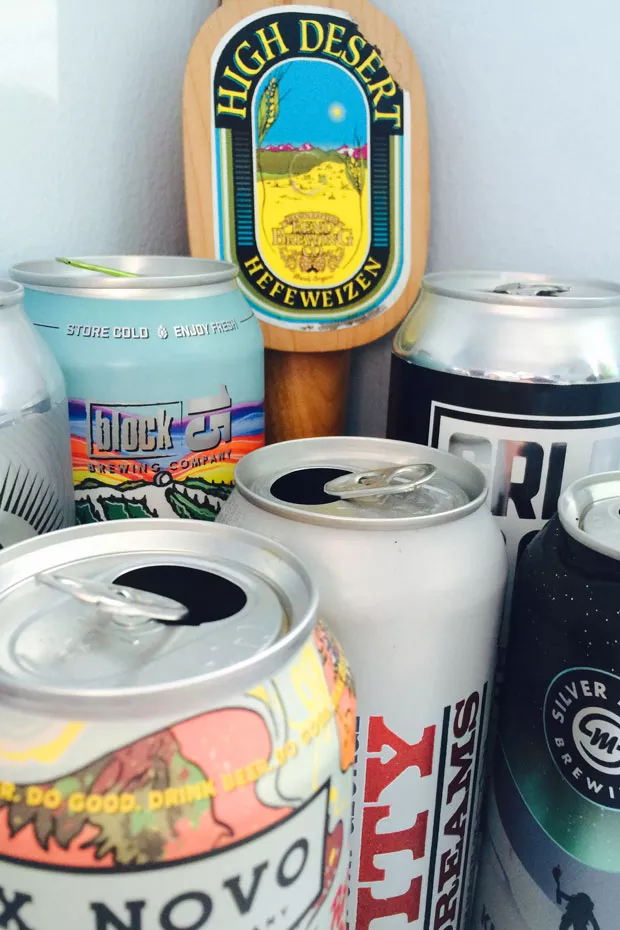 Zach Beckwith
Long forgotten year-round beers can get lost in a sea of one-off cans.
Think of your favorite musician. Now imagine they release 100 new songs every year. How many would be instant classics? The best beers and the best songs are labored over and tinkered with. A new beer comes out like a person does—as a work in progress. Only over successive years and batches does the character become full and rounded.
The recent, stunning closure of Portland's original brewery, Bridgeport Brewing, and the continued production declines of Oregon legacy breweries such as Widmer Brothers, Full Sail, and local pioneer Deschutes are largely attributed to the prevalent promiscuous culture. Large breweries, able to harness the economies of scale and invest heavily in quality control, consistency and people, are ill-suited to pivot quickly in this environment. They spent decades perfecting the flagship beers that provided the bedrock of the modern American brewing industry and are now being asked to crank out exhausting iterations of the same tired trends.
The fate of many historically important American beers has become so tenuous that a recent online campaign, dubbed #flagshipfebruary, was launched to encourage people to revisit fledgling flagship beers. A flagship is a brewery's best-selling beer, but not always its most loved. I encourage people to explore beyond the flagship and "what's new" to the dwindling number of year-round beers available. Year rounds may not earn you a new UNTAPPD badge, but they'll more often than not deliver a beer that's been thoroughly vetted. Brewers and bartenders come to know their year-round beers intimately and always have an opinion or a favorite, so don't be afraid to ask; you may learn something.
At its base, the act of crafting something is a process of continual learning. You learn a fraction as much making a beer the first time as you do making it for the 12th. New beers will always be an important part of a thriving beer culture, but as the pendulum has swung so far toward favoring newness over quality, we can only hope it will eventually swing back.