Yes, his real name really is Steve Stevens. It's not one he was born with, but rather, acquired when he was adopted at age 13. He was already Steve, but when he became Steve Stevens, things got interesting. People wanted to know him and talk to him. When I asked him how that affected him, he replied, "I was pretty shy and had to learn to break out of my box."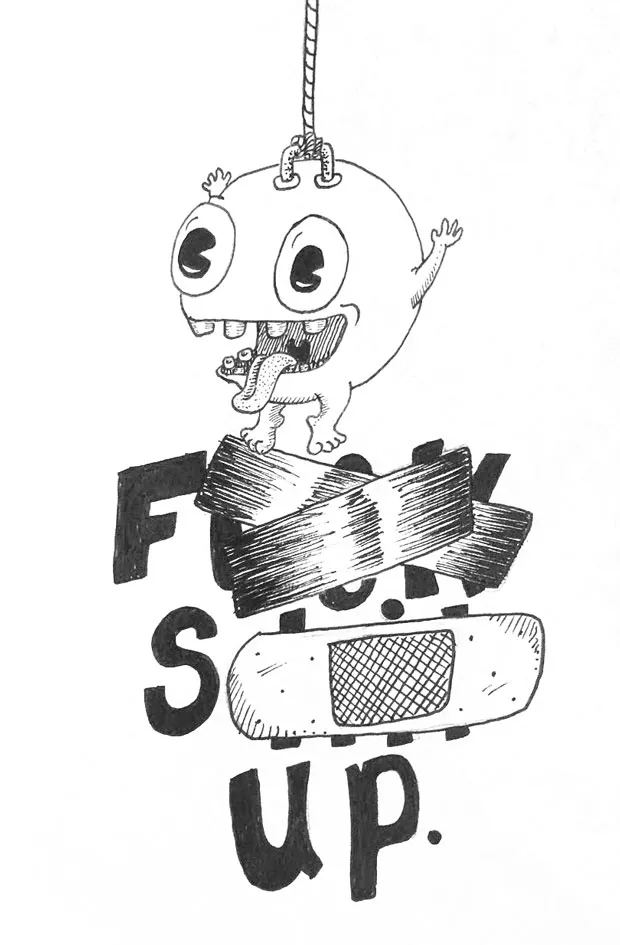 Steven Stevens
Steven Stevens took part in Instagram's Inktober challenge, prompting him to draw a host of things he might not have otherwise attempted.
That's what you see in Stevens' art, disguised as simple doodles: The willingness to step outside comfort for a minute, even if it feels a little hard. Stevens' work is largely pen and ink, featuring funny, gross characters that can bring a smile. His work is filled with whimsy and intrigue, brightness and darkness—accessible and yet a little challenging. It's not surprising that he cites early influences such as Shel Silverstein and Ren and Stimpy. His work is similar in its life and energy.
Recently, Stevens took the Inktober challenge, an Instagram venture for artists to all draw one thing a day based on that day's prompt. While he admits it was tough, the benefits far surpassed the challenges. Often the prompts were motions, something Stevens said he would tend to shy away from in the past. One day the challenge was "skulls." He began looking up skulls and different types of animal skulls, resulting in drawings Stevens turned into a small book and stickers.
When you hear Stevens talk about drawing, it's similar to anyone who speaks of something with great love. It's intrinsic to his being and that shows. "It's in me. Whenever I feel lost or sad, I draw and I instantly come into my own. It just makes sense. Bills might pile up and I might be confused about what I am doing in life, but what makes sense is drawing."
Stevens' works shows how the act of doodling can be cathartic and rich in its moment of quietness and reflection. Currently, he's working on a coloring book for kids and a graphic novel for adults.
Steve Stevens
On Instagram: @StevenSquared