Baldy's Barbeque Westside

Featured Happy Hour

Image
Hours: Tues-Sun 11am-9pm
Specials:
• Drinks: $2 off well drinks, $3 drafts, $4 box wine by the glass. Food: $2 off of appetizers. Pulled pork sliders $2 each.
Tues, Weds, Thurs, Fri, 3pm-5pm
Price: $-$$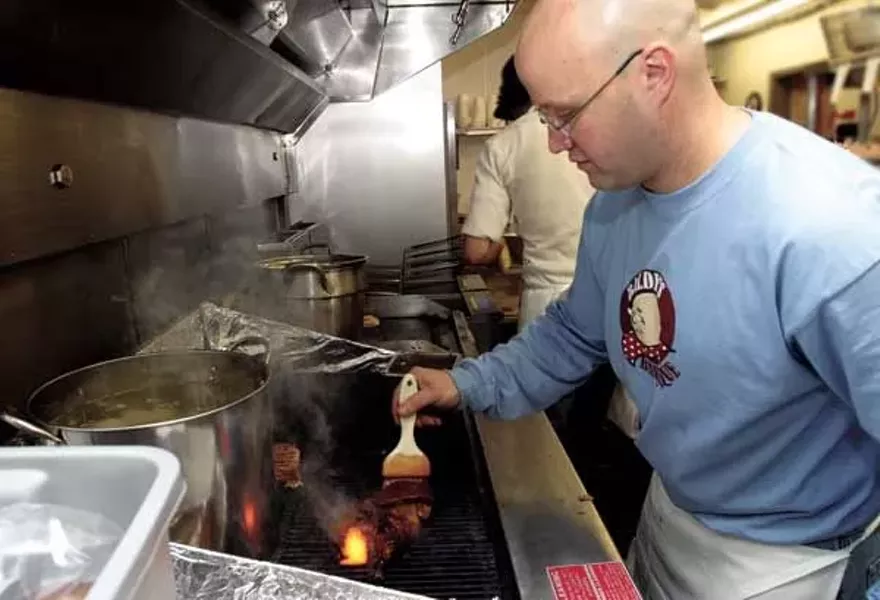 Last time we visited this spot, a friend said "I am never cooking again." Which we took to mean, they'll be eating at this spot from now until infinity. With tender meats that ride a glorious line between crisp and juicy, and three locations, there's no reason not to let Baldy's cook for you every night. Takeout: Doordash, Ubereats, curbside pickup
Wash down your delicious BBQ treats with the Baldy's full bar, beer and wine.
Specials:
• Drinks: $2 off well drinks, $3 drafts, $4 box wine by the glass. Food: $2 off of appetizers. Pulled pork sliders $2 each.
Tues, Weds, Thurs, Fri, 3pm-5pm
2020 Takeout: Takeout times and days are Tuesdays through Mondays, 11 AM to 8 PM. menu items include danish ribs, pulled pork and chicken sandwiches, and beef brisket. Takeout options are Ubereats, Doordash, and pick-up.
Payment Type: Cash, Credit-Debit