Baldy's Barbeque Westside

Featured Happy Hour

Image
Hours: Tues-Thu 11:30am-8pm, Fri-Sat 11am-9pm
Specials:
• Drinks: $2 off well drinks, $3 drafts, $4 box wine by the glass. Food: $2 off of appetizers. Pulled pork sliders $2 each.
Tues, Weds, Thurs, Fri, 3pm-5pm
Price: $-$$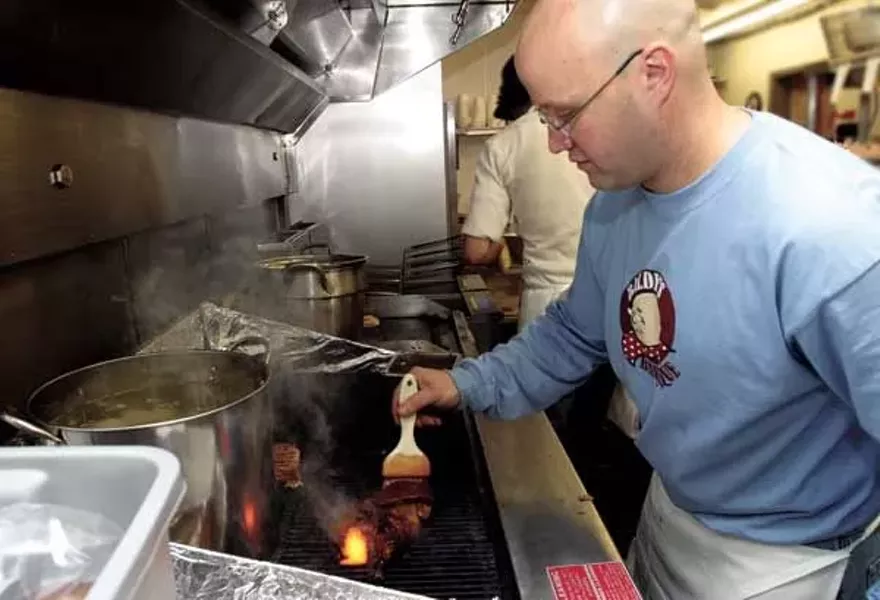 Last time we visited this spot, a friend said "I am never cooking again." Which we took to mean, they'll be eating at this spot from now until infinity. With tender meats that ride a glorious line between crisp and juicy, and three locations, there's no reason not to let Baldy's cook for you every night.
Wash down your delicious BBQ treats with the Baldy's full bar, beer and wine.
Specials:
• Drinks: $2 off well drinks, $3 drafts, $4 box wine by the glass. Food: $2 off of appetizers. Pulled pork sliders $2 each.
Tues, Weds, Thurs, Fri, 3pm-5pm
2021 Takeout: Tue-Sun 11:30am-8pm. Menu items include danish ribs, pulled pork and chicken sandwiches, and beef brisket. Takeout options are Doordash, in-house and curbside pickup.
Payment Type: Cash, Credit-Debit