This week, in honor of Mother's Day, we recognize some of the hardworking moms in the music industry. These ladies manage to juggle a career in the chaotic music industry with raising small children—often with interesting names.


Jamie Nelson
Gwen Stefani
Gwen Stefani
Mom to Kingston James McGregor, Zuma Nesta Rock and Apollo Bowie Flynn
Stefani juggles a career in music, fashion and television with being a mom to three young boys. No Doubt fans may remember songs from the "Return of Saturn" era, with Stefani reflecting on wanting to be a mother, including "Simple Kind of Life."
I always thought I'd be a mom
Sometimes I wish for a mistake
The longer that I wait, the more selfish that I get
You seem like you'd be a good dad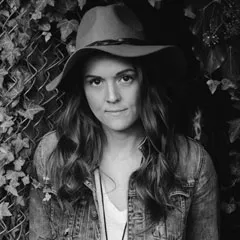 Submitted
Brandi Carlile
Brandi Carlile
Mom to Evangeline and Elijah
Carlile may currently be my favorite mom in music. This week, Carlile posted a photo of herself and newborn daughter, Elijah, lying on a yoga mat together at the gym on Instagram. Carlile and her partner Catherine have made touring a family affair, using the hashtag #travelingfamilyband. In addition to their new addition, Carlile and Catherine are moms of Evangeline. If you've listened to Carlile's new album, you've likely heard her ode to motherhood and Evangeline, "The Mother."
Welcome to the end of being alone inside your mind
You're tethered to another and you're worried all the time
You always know the melody but you never heard it rhyme
She's fair and she is quiet, Lord, she doesn't look like me
She made me love the morning, she's a holiday at sea
The New York streets are busy as they always used to be
But I am the mother of Evangeline


Submitted
Brody Dalle
Brody Dalle
Mother to Camille Harley Joan, Orrin Ryder and Wolf Dillon Reece
The former Distillers frontwoman hasn't had the most glamorous path to motherhood, living a very rock 'n' roll lifestyle until the birth of her children. Even after her children were born, husband Josh Homme, of Queens of the Stone Age, went on tour for two years in order to bring home the bacon, so to speak. When she went in to record for her next band, Spinnerette, she struggled being away from her daughter, a toddler at the time. Times have changed, and now a mother of three, Dalle enjoys playing again and finds balance as both a mother and a punk rock shredder.



Submitted
Linda and Anne Marie Pick
Linda Pick
Mother to Anne Marie, Emily Catherine and Lucy Lorraine
Odds are you haven't heard of Linda Pick, and technically, she's not a musician or a band mom. But in honor of Mother's Day, how could I not also recognize my own mom. My mom always encouraged my love of music, though maybe she didn't necessarily love how much I spent on concert tickets over the years...