Bill Purcell
Cass McCombs at Pickathon
Where unknown bands become old friends, all in the span of a weekend
It was 2006 and I was a total noob to the force that is Pickathon. I distinctly remember Scott and Seth Avett playing in the smallish Galaxy Barn, their hair bouncing as they belted out the tunes that would hurl The Avett Brothers to national stardom.
Turns out, seeing an up-and-coming band for the first time at Pickathon would be a continuing trend. For me and its many evangelists, Pickathon is hands-down the best festival of the summer. Vice's blog, "Noisey," has called it the "chillest music festival on planet Earth." The New York Times has called its bookings "sharp and idiosyncratic." Festival founder Zale Schoenborn, meanwhile, calls it a "hand-built, fantasy weekend of music."
Take a look at the lineup and chances are you won't know a lot of the names on the list. But that's the point.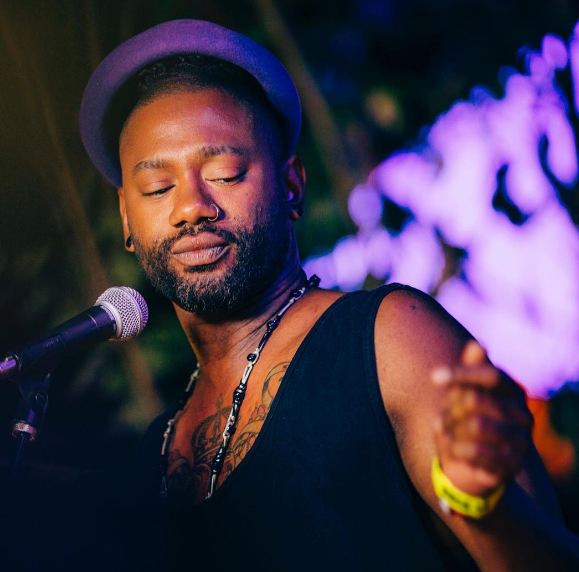 Charles Gullung Photo
Chanti Darling rocking the Pickathon stage
Pickathon's creators pride themselves on the fact that many bands, covering nearly every genre you can imagine, have been relative unknowns—but they often don't stay that way for long. "You are coming to a festival that is going to push you musically," Schoenborn tells me, "and no matter what you see you're going to appreciate it." The selection process, Schoenborn says, involves selecting bands not based on how many records or tickets they'll sell, but by the emotions they'll elicit.
Even in spite of its small size relative to other festivals in the region, Pickathon plays large. It has led the way in sustainability, offering reusable dishware that also serves as a handy souvenir. Its many stages each offer a distinct visual experience; from the Treeline stage, built fresh, from reclaimed materials, by Portland State University architecture students each year, to the Woods stage, adorned by tangles of branches under a canopy of summer leaves.
Like every year, Schoenborn says he's excited about nearly every band. Still, he says many of the noteworthy ones are lady-groups, including Julia Jacklin, Dori Freeman, Lucy Dacus and Kelsey Waldon. (Unlike most other festivals nationwide, the ladies get equal billing at Pickathon.)
Haven't heard of any of those groups yet? Don't worry. That's the point.
Source editor Nicole Vulcan has been volunteering—and now working—at Pickathon since 2006.
Pickathon
August 3-6, 2017
Pendarvis Farm, Happy Valley, Ore.