Have to work Saturday? No problem. Make that coin and come back, the fest will be waiting. Have a child? Bring her—she'll have playdates galore. Love Bluegrass/folk/Americana/yoga/silent disco/campsite jamming? You're in luck...and that's an understatement.
4 Peaks Music Fest is one of the most well-rounded music fests out there, and best of all – it's right in our very own backyard.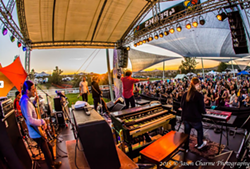 Jason Charme Photography. Photos courtesy of 4 Peaks Music Festival
If you're one of those people who "doesn't do fests" due to fears of overcrowding, rowdy neighbors and barely-there Coachella-type outfits, then 4 Peaks Music Festival is just the ticket. It's the laid-back, without-a-care, whiskey-drinking cousin to most of the hyper music fests out there. I mean, it's Central Oregon – so your flannel shirts and trucker hats are just as welcome as your feathered fedoras and Burning-Man jumpsuits.

That's the beauty of 4 Peaks; it's meant for everyone, including families, which is why this festival is the perfect way to introduce your kiddo to the joys of festie life without worrying about them picking up laced brownies (OK, you should still keep an eye on them, this IS Oregon.)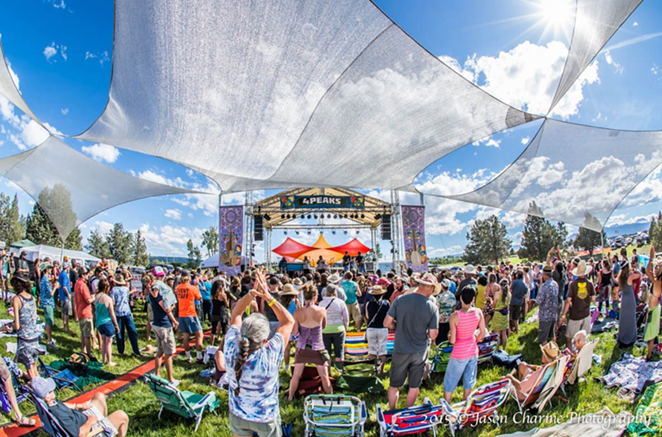 Jason Charme Photography. Photos courtesy of 4 Peaks Music Festival
With a slew of headliners such as MOE. and Railroad Earth, the fest is underlaid with mostly regional favorites that showcase our Pacific Northwest music scene. Truly family-friendly, huge play areas make it easy to entertain kids while you check out live acts, and the mainstage usually finishes by 10pm so those kiddos (and you!) can get well-rested. Suited for singles and late-night partiers, there's a late night beer garden and a silent disco so you too can get (silently) rowdy on Friday and Saturday nights.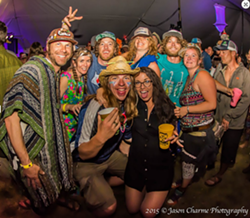 Jason Charme Photography. Photos courtesy of 4 Peaks Music Festival
Having just moved to a new location at Stevenson Ranch, the fest is apt to get even better, with more room and more leveled campsite options, and as in other years, a zero-waste initiative with Silipints for drinking all that local beer. Last year it poured freezing rain, and the year before was stifling hot, so come prepared for high desert weather, whatever that means. Come for the music. Stay for the impromptu campsite jamming. Leave with a plethora of new friendships.


4 Peaks Music Festival
June 15-18, 2017
Stevenson Ranch
21085 Knott Rd., Bend