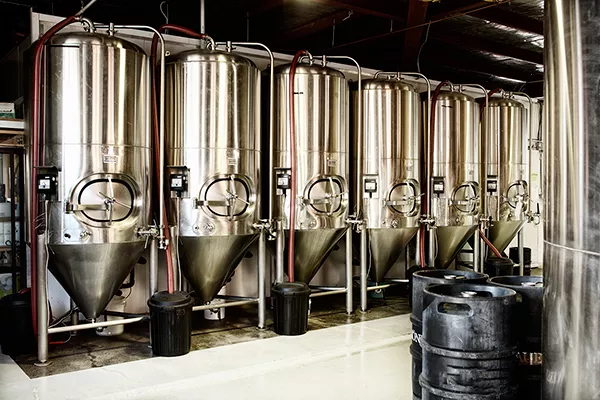 A new brewing company on the shore of Lake Superior is getting an infusion of beer talent from Bend.
Following a nationwide search for brewers,
Voyageur Brewing
is bringing in Deschutes Brewery alum Anders Johansen, according to the
Minneapolis/St. Paul Business Journal
. Marais will be joined by Portland organic beer expert and consultant Craig Nicholls.
According to the brewery:
Johansen hails from Deschutes Brewery in Oregon, a brewery most craft beer drinkers know by name. He is a superlative brewer and brewery designer who has developed beers at Deschutes, Pyramid and Ninkasi breweries, among others. From getting new breweries off the ground, designing brewery operations and working on small distillery legislation, Anders brings a tremendous amount of skill and expertise to the Voyageur Brewing team.
"We are absolutely thrilled with the experience, expertise and passion of this—our dream team," Voyageur co-owner Cara Sporn said in a news release. "We couldn't be more excited to have everyone on board. Now we can start brewing some signature beer that we know will attract those with a real taste for adventure."
In other local beer news,
Deschutes Brewery
recently extended its reach into Michigan, with a series of events celebrating the new territory,
Michigan Live reports
.