Bend Brewing Company

Featured Happy Hour

Image
Hours: 11am-8pm daily
Specials:
• Food: Discounted appetizers. Tuesday $3.50 pints.
Mon, Tues, Weds, Thurs, Fri, 4pm-6pm
Price: $$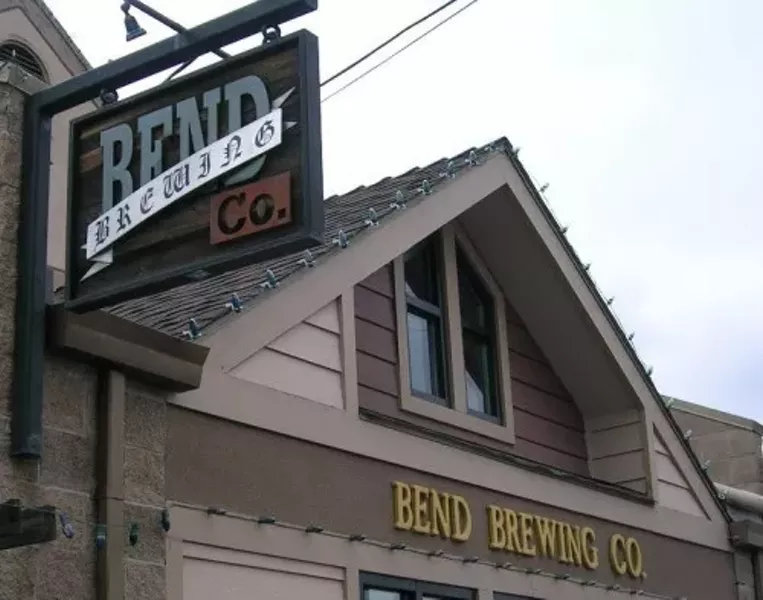 Bend Brewing Co.'s central location and Mirror Pond view make it a quintessential downtown experience and a go-to for locals. Locals night on Tuesday draws a crowd that packs the pub, along with cheap appetizers during happy hour. During the summer, their outdoor patio offers a view of the river and a great spot to soak in the sun while sipping one of their award-winning ales. With a killer patio overlooking Mirror Pond, this local favorite has plenty of room for everyone. The happy hour Sriracha cauliflower is a must and Tuesday is Locals Day, with discount pints. takeout and delivery: in-house and walkup window pickup, Chownow, Doordash
Mere blocks away from the hustle and bustle of the downtown core, with a view of the Deschutes River, Bend Brewing Company is a solid spot for post-work pints and nachos. All the perks of a dive bar, only light, clean, and with well-crafted pub fare.
Specials:
• Food: Discounted appetizers. Tuesday $3.50 pints.
Mon, Tues, Weds, Thurs, Fri, 4pm-6pm
2021 Takeout: 11am-8pm daily. Menu items include fish and chips, burgers, chicken bacon wraps, fries, and kid-friendly options. In-house and walkup window pickup, Chownow, and Doordash.
Payment Type: Credit/Debit