FRIDAY, SATURDAY & SUNDAY 4/26-28
THE BEND BIKE SWAP

The Bend Bike Swap is the perfect place to track down some new gear, or even sell some of what you might not need anymore. It also raises funds for Bend Endurance Academy.
Fri., 3-7pm, Sat., 10am-6pm and Sun., 9:30am-3pm. Thump Coffee, 549 NW York Dr., Bend. Free.

FRIDAY, SATURDAY & SUNDAY 4/26-28
CASCADE GRAVEL GRINDER
Three days of awesome rides through Central Oregon. Each ride is different and unique, taking advantage of the vast gravel roads here. Sign up for all three days of rides or just one.
Fri., 5pm, Sat., 9am and Sun., 9am. Day 1 parking at Pacific Crest Middle School, Day 2 at Horse Butte Trailhead and Day 3 at Sisters Middle School. Prices vary.
TUESDAY 4/30
CENTRAL OREGON WHEELERS ANNUAL KICKOFF
The Central Oregon Wheelers club is getting ready to hit the ground cycling! This social is for members and non-members. So if you're considering joining, this is the time to get some more information. There will be time to talk about the club, different rides and the upcoming bike season.
6-8pm. Worthy Brewing, 495 NE Bellevue Dr., Bend. Free.
WEDNESDAYS IN MAY
SKYLINERS SERIES
Find yourself interested in doing a bike series or a duathlon? The Skyliners Series has a bit of everything and is an event open to cyclists, runners, youth and more! Events will be held throughout Wednesdays in May, until 5/29.
Various prices. Skyliner Ranch Road. Find more info at athleteswithoutlimits.org/skyliners.
2nd and 4th Mondays of each Month
DIRT DIVAS
Group mountain bike rides aimed at women of all skill levels. Ride with a group that fits your level! Meets at Pine Mountain Sports. Demo bikes available; but come 60 minutes ahead to get one. 2nd and 4th Mondays, with skills clinics and other info sessions other Mondays. Check out
pinemountainsports.com
for more info.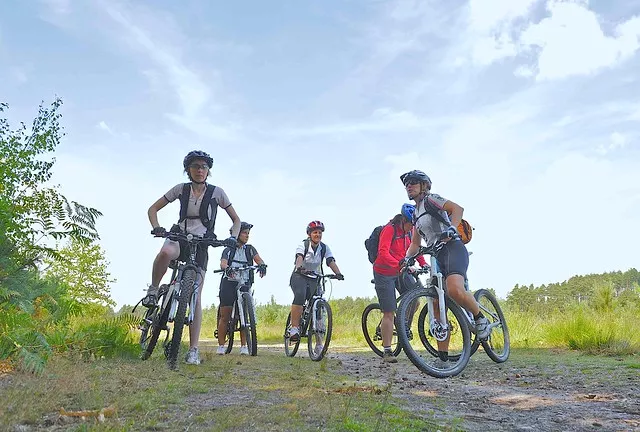 SATURDAY 5/11
CASCADE CHAINBREAKER
Part of the Oregon Off Road Series and Oregon Junior Mountain Bike Series, the Cascade Chainbreaker takes you through rolling terrain and spectacular views. This marks the 24th annual holding of the race.
8am. Info at
bendenduranceacademy.org/chainbreaker
.
SATURDAY 5/18
POLE PEDAL PADDLE
Biking is just one of the sports involved here. The race involves six legs: alpine skiing/snowboarding, cross country skiing, biking, running, canoeing/kayaking/stand up paddle boarding and sprinting.
7:30am. Starts at Mt. Bachelor. Info at pppbend.com.
SUNDAY 5/19
SAGEBRUSH CYCLES WOMEN'S MTN BIKE CLINIC
Greta Elston will run this clinic. Up to 12 riders will be accepted into the course. This will help improve body positions, brake technique, terrain navigations, small jumps and more.
9am. Rockridge community Park, 20885 Egypt Dr., Bend. $160.
WEDNESDAY 5/22
CENTRAL OREGON BICYCLE AND PEDESTRIAN SUMMIT 2019
The summit brings together Central Oregon residents, transportation planners, city and county officials, and experts from around the state to look at accomplishments, and what still needs to be done to make walking, bicycling, and using transit safe, comfortable, and accessible for everyone in Central Oregon..
9am-2pm. Bend Park and Recreation District office, 799 SW Columbia St., Bend.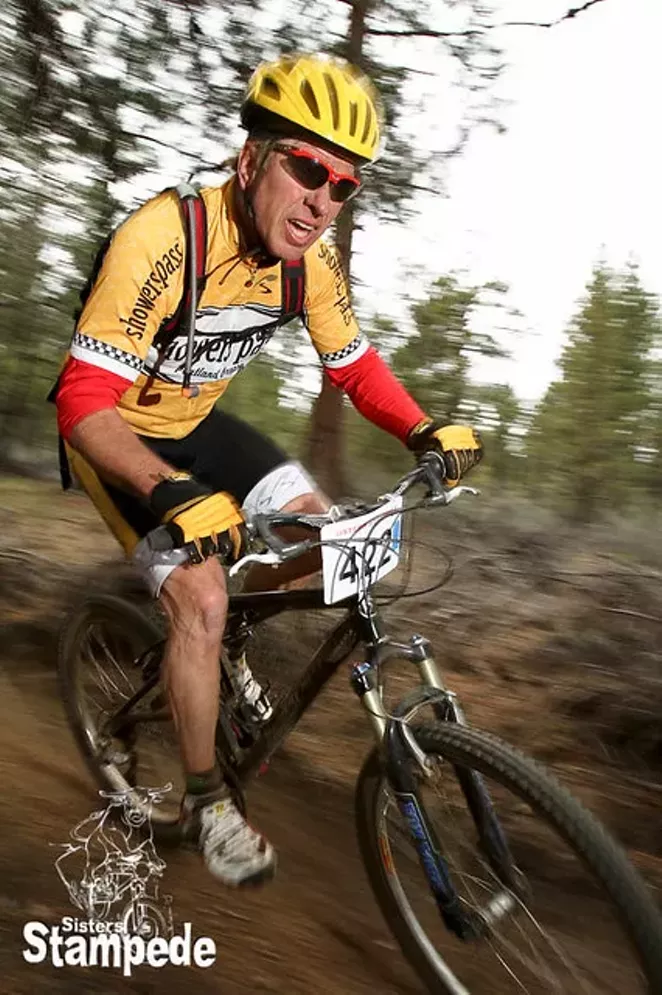 SUNDAY 5/27
SISTERS STAMPEDE
Enjoy Memorial Day weekend by putting a great ride under your belt! The trails focus on great views of the Three Sisters mountains. Do the long course of 28 miles or the shorter version of 14 miles. There are different sections of skill levels available. Find a place to stay at Five Pine Lodge or camp for the night. 9am. Three Creeks Brewing, 721 S Desperado Court, Sisters. $25/youth, $55/adults.
MAY 29 THROUGH JUNE 2
CASCADE CYCLING CLASSIC
Back again after a break last year. Rides include gravel roads, the Painted Hills, Awbrey Butte and more! The Cascade Cycling Classic really has a little bit of everything and features a variety of circuits that will challenge you in different ways. Times, prices and locations vary. Find out more online at cascade-classic.org.
SATURDAY & SUNDAY 6/1 & 6/2
BMX GOLD CUP QUALIFIER/STATE RACE DOUBLE
Riders will take their top two scores from any Gold Cup event or state/provincial table and put them toward qualifying for the Gold Cup Finals. These two events are BMX showcased at its finest here in Central Oregon!
Saturday: Registration begins at 9:30am and ends at 11am. Smith Rock BMX, 1859 NE Maple Ave., Redmond. $40 to enter, free to watch. Sunday: Registration begins at 8:30am and ends at 10am. High Desert BMX, 21690 Neff Road, Bend. $20 to enter, free to watch.
JUNE 5-9
CENTRAL OREGON 500+
A group ride of a lifetime! Riders will take on a Mt. Bachelor loop, Crooked River Canyon, East Lake, Smith Rock and the McKenzie Pass. Everyone rides in a group of 7-10 people, and you can choose which group the morning of each run. There will be ride guides for various paces and massage therapists available after all the rides if you let them know ahead of time. Food provided. All rides start and finish in Bend. 100k and 150-mile options.
Start time depends on weather, usually at 8am. Various locations in Central Oregon.
SATURDAY 6/15
BIKE TO FARM TO TABLE
From Bend, bikers will enjoy a beautiful ride to Rainshadow Farms. Once there, everyone will be treated to a healthy and organic lunch straight from the farm with all Rainshadow ingredients. 10:30am-3:30pm.
Rainshadow Organics, 70955 NW Lower Bridge Way, Terrebonne. $45.
WEDNESDAY 6/19
OREGON TRAIL GRAVEL GRINDER
HISTORIC ROADS


This five-day ride takes you throughout the Cascades Mountains for nearly 400 miles! There are three categories you can choose from in this race: Explorer, for those who want to combine adventuring and racing into one. There is adventurer, for people who want the easier route to take in all of the amazing scenery. The final category is packer, which is five days of riding with all equipment. 4pm. Prices vary. Find more info online at oregontrailgravelgrinder.com
WEDNESDAYS 6/19 - 7/17
BEND CRITERIUM SERIES
FOUR WEEK SERIES


A weekly race series sponsored by the Murder of Crows cycling club. Stay tuned for more information online and register at obra.org.
SATURDAY 6/22
BEST OF BOTH
An 85-mile course heading through some of the best spots in Central Oregon. Starting at the Wanoga Sno-park, riders will eventually make their way around Mt. Bachelor at over 6,400 feet above sea level and from there will explore miles of forest leading toward more mountain views.
9am. Wanoga Sno-Park, Cascade Lakes Highway. $130/solo, $200/doubles, $500/six-person team relay.
SATURDAY 7/13
TOUR DES CHUTES
With five different distances to choose from (7, 25, 50, 75 and 100 miles) the Tour Des Chutes is a great event for riders of any level. Each route allows riders to take in some great scenery. Stick around for the afterparty with food, drink, music and more!
6am. Pacific Crest Middle School, 3030 NW Elwood Lane, Bend. Through June 13: $55/adult, $20/youth.
SATURDAY & SUNDAY 7/13-14
OREGON 24HR & 12HR
See how many laps you, your partner or team can get through! Ride for 12 or 24 hours, through an awesome 11-mile loop. There are solo, duo and team options available. Bring a tent to get some rest in and be ready for an intense but fun few hours. Awards will follow Sunday morning.
9am. Wanoga Sno-Park, Cascade Lakes Highway. Registration options and prices vary.
SATURDAY 7/20
HIGH CASCADES 100
This 100-mile course is for experienced bikers! You'll see all kinds of terrain and inclines, so be prepared. The views are so worth it.
5:30am. Athletic Club of Bend, 61615 Athletic Club Dr., Bend. $270.
THURSDAYS THROUGH SEPTEMBER
THRILLA CYCLOCROSS SERIES
FALL SERIES


Five race days of various cyclocross levels. Sign up for all days or choose to try out races individually. More info online at mbsef.org.