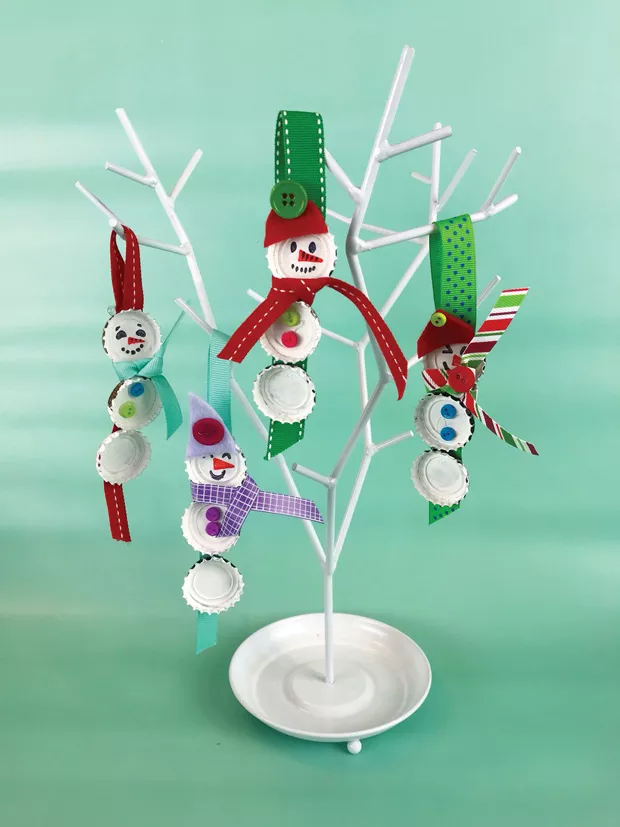 Here in Bend, we live in the land of beer, kombucha, snow and sunshine.

What better way to celebrate winter than with a fun up-cycled craft with your favorite kiddo?
These adorable little ornaments make great gift toppers as well. You probably have most of the supplies for this project in your craft stash at home. Easy, cute, and affordable — bet you can't just make one!
Materials:
• Bottle Caps
• Rubbing Alcohol (to clean residue off the caps)
• White Acrylic Paint
• Paintbrush
• Ribbon - 3/8" or 5/8" wide
• Hot Glue Gun and Glue Sticks (or strong all-purpose craft glue like E600 or Alene's Tacky Glue)
• Scissors
• Permanent Marker (black, orange)
• Optional: Mini Buttons, bits of Felt for decorative accents, glitter or sparkle Mod Podge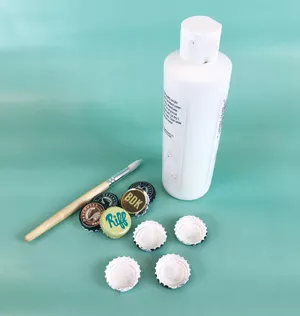 Step 1
Clean the inside of your bottle caps with rubbing alcohol to remove old beverage residue. An adult should supervise this step.
Step 2
Paint the inside of each bottle cap white. It's a bit tricky getting the white acrylic paint to coat completely. You may need to paint several coats and let it dry in between — this is the longest part of the craft. Ours took two coats, but it's slow drying because of the rubber ring inside the caps. We did not paint the outside of the caps — that is optional and extra messy!
Pro tip: If you're setting up this craft for a group of kids for a class party or scout activity, you can skip this step and save time by spray-painting a batch of bottle caps white ahead of time and have them ready to go!
Step 3
Cut a piece of 7-inch long ribbon. Form a loop (approximately 1-inch) with the top of the ribbon and glue in place. Then, glue three bottle caps to the piece of ribbon.


Step 4
Using permanent marker, draw the snowman's eyes, mouth and an orange carrot nose. You can draw buttons on the body with marker or glue small "real" accent buttons from the notions department of your local craft store.


Step 5
Tie a piece of skinny ribbon or yarn between the first and second bottle caps to make a scarf. You can embellish your snowmen with additional scraps of felt to add mittens, hats, etc. If you want to get really fancy, you can brush some glitter or sparkle Mod Podge on your snowmen to add some extra glitz!
MaryLea Harris is a Bend artist, craft blogger and mom.