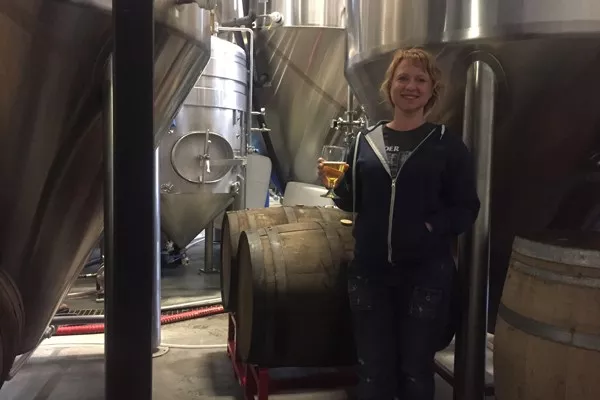 Kevin Gifford
Tonya Cornett of 10 Barrel is at home among the fermenters.
L
earn how to taste beer from local ladies in Bend's craft beer industry. Brewers include Tonya Cornett from
10 Barrel Brewing Company
, Dana Robles from
Boneyard Beer
and Stephanie McBride from
Deschutes Brewery
. Develop your tasting skills and learn to detect the subtle flavors, notes and aromas of beer. Learn what slight differences in the brewing process gives a beer its uniqueness. Sorry guys, this is a woman-only event. Tickets for sale at the Outside In store (no online sales) for $5; the money goes to Saving Grace.
Women's Beer Tasting
Thurs., Nov. 8, 6:30pm to 8:30pm, $5
845 NW Wall St., Bend
541-317-3569
outsideinbend.com