S
tarting on April 1, BNSF Railway will
begin construction
as they work to replace the railroad bridge decking over Greenwood Avenue.
The project will take approximately seven weeks to complete, which means there will be some traffic closures for safety to the public as they work on the project.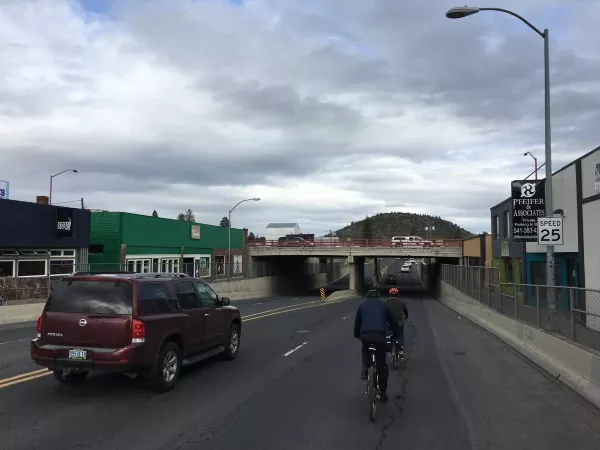 bendbikes.org
City Councilor Bruce Abernethy cycling with Bend Bikes to see the current cycling infrastructure in Bend.
What's being closed, and when:
On Greenwood, westbound traffic between Third Street and U.S. 97 will be detoured to Revere Avenue. For traffic traveling eastbound, no routes will be affected.
The closures will run Monday trough Thursday each week until completion. All lanes will be open Thursday evening through Sunday evening.
According to a release from BNSF, the expected date of completion is May 17, 2019.