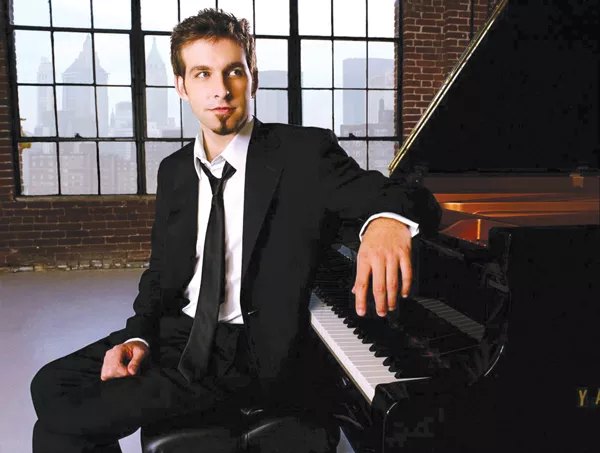 Submitted
Taylor Eigsti
If you've been a fan of the Mt. Bachelor Riverhouse Jazz series, this might come as bad news: The series will end after the current season. Executive Producer Marshall Glickman penned a letter sent Feb. 20, announcing the decision to discontinue the series after this season. Glickman told the Source Weekly the decision was a financial one.

"We've done very well on the revenue side, meaning we did great with sponsorships—really good—I don't think the support of sponsors could be better, and we've done well with tickets," Glickman said Tuesday. "The reality is, it's expensive to produce the shows." (Editor's note: the Source Weekly is a sponsor.) While Glickman produces the shows, the financial burden rested on Riverhouse on the Deschutes, whose leaders ultimately made the call the shutter the series.
Bend currently has three jazz series—including Jazz at Joe's, Jazz at the Oxford and the Riverhouse shows. Glickman says doing a relatively small series, while also bringing in high-quality acts is a delicate balancing act. Still, he hopes to see a reintroduction of his series sometime in the future. Glickman says he pursued moving the series to the Tower Theatre in downtown Bend, but says no Saturday evening dates were available in the coming year. That, he said, speaks to a growing community need: the need for more performance spaces or another dedicated performing arts hall in Bend.
"If there was a real community effort—if there was a real coalition of electeds and community leaders and they wanted to really get it done, instead of just talk about it, then I would be all over that," Glickman said.
The Mt. Bachelor Riverhouse Jazz series has two remaining dates before the series ends.
Taylor Eigsti Quartet (w/ Harish Raghaven, Eric Harland & Julian Lage)
Fri. March 23 & Sat. March 24
7:30 both shows
Dan Balmer Extravaganza (w/ 3 Trios)
Fri. Apr. 20 & Sat. Apr. 21
7:30 pm both shows
Tickets at BendTicket.com