The coronavirus shutdown has had a lot of people living different lives than they did before. Throughout the closures, we've been collecting the stories of people who have stepped in and stepped up, doing new things in the name of the greater good during this crisis. Here are some of these locals' stories.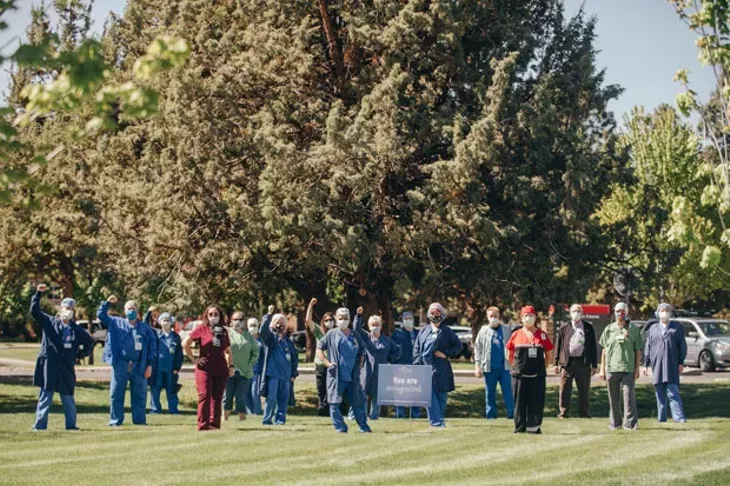 10 slides
About the photographers:
Megan Baker is a regular Source contributor and commercial and portrait photographer in Bend. Find her work on Instagram at
@mbphotographybend or on the web at oregonhawaiiphotographer.com
Caitlin Eddolls is a local photographer who has been working with the Source throughout the pandemic. See more of Eddolls' work at caitlineddolls.com, or on Instagram at @caitlineddolls.