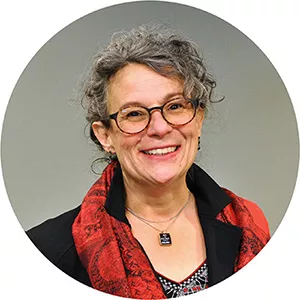 O
n Aug. 9, Bend City Councilor Barb Campbell announced her re-election campaign for Position 6. According to the City's website, she faces only one challenger, Ron Boozell.
Campbell started her run on the council in November 2014. Campbell's said she's worked to make Bend more livable, create affordable housing options, protect current homeowners, improve transportation options and mitigate the negative effects of tourism, according to her press release.
Campbell went on to say that she's expanded the City's urban growth boundary, made code and zoning changes to create complete neighborhoods, and is working with the Park District and ODOT to create a network of safe paths and sidewalks.
"We need housing that is affordable for our current citizens and workforce," Campbell said. "Attracting more wealthy, educated people who can afford our housing, attracting more industries which pay nice fat salaries does not help our cooks, carpenters, day care givers and auto mechanics. It simply means we need more of them."
Campbell has served on the Septic to Sewer Advisory Committee for over a year. She said she's worried about the 2,800 people who could lose their homes if unable to cover the expense of converting from septic to sewer.
"State law says they must convert and they need our help to unravel this problem," she said. "There are people in every corner of our city that struggle to pay their bills every month. Our job is to find solutions that are fair for all of our citizens."
Campbell said to mitigate the effects of tourism—congestion, affordability, pressure on infrastructure—she worked to start the Ride Downtown shuttle, with a route designed to get tourists out of their cars.
Campbell said she will be engaging in a campaign to meet voters. Interested people can check
BarbForBend.com
for events.