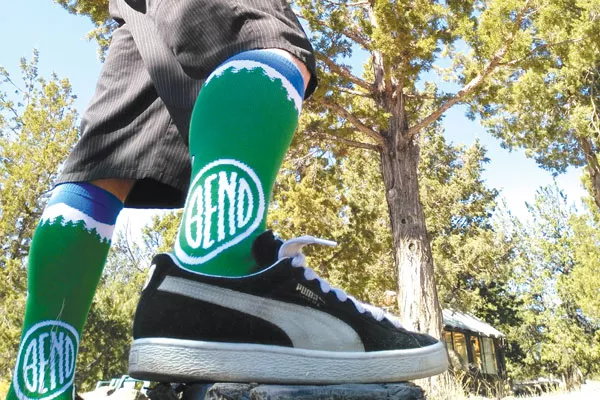 Chivaz Wear founder Matthew Gilman said he got started in the biz because back in 2006, no one was making quality tall socks that lasted a long time and didn't fall down around your ankles. Chivaz shipped its first pair of socks in 2012.

He named the business after having a run-in with a goat named Chiva who was standing on a surfboard. "I was inspired by her originality, surefootedness, flexibility and scruffiness," he said. "She seemed like a great example of the feeling that I wanted to feel when wearing a pair of Chivaz."
Gilman and his wife moved to Central Oregon in 2015 after staying at a bed and breakfast in Redmond. Gilman said they wanted out of the rat race of the Bay Area and haven't looked back.
"Both the Bend and Redmond communities have been incredible and super supportive," he said.
About the benefits of running a biz in Central Oregon: "...people, support, views, brews and endless opportunities to get out there and sell my product," Gilman said.