O
n Feb. 22, Central Oregon Community College Board of Directors named Dr. Laurie Chesley at its top pick to replace outgoing president, Dr. Shirley Metcalf, who's served as president since 2014.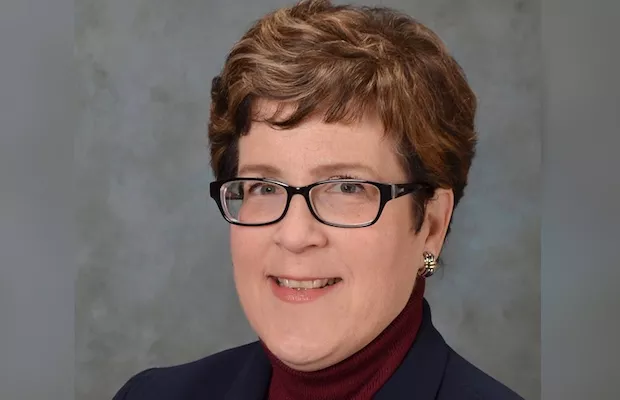 COURTESY OF CENTRAL OREGON COMMUNITY COLLEGE
Dr. Laurie Chesley
Currently, Chesley works as the provost and executive vice president for academic and student affairs at Grand Rapids Community College in Grand Rapids, Mich. Chesley was one of three finalists for the position, including Dr. Kimberlee Messina, former vice president and interim president at Foothill College in California and Dr. Tod Treat, who serves as interim vice president for instruction at Wenatchee Valley College in Washington.
"We are fortunate to have such an outstanding group of candidates from which to choose," Laura Craska Cooper, COCC Board chair, said in a press release. "Nearly everyone who met with the candidates said they would be comfortable with any of the three. After conducting the interviews and then listening to the reports we heard on Saturday, all of the members of the board have agreed that Dr. Chesley is our top choice."
Chesley has 18 years of administrative experience, including as interim dean of learning at Northwestern Michigan, assistant vice president for academic affairs at Ferris State University in Michigan, dean of humanities at Montgomery County Community College in Pennsylvania and associate dean and dean of arts and sciences at GRCC before taking over as vice president in 2015.
Each candidate had formal interviews with COCC'S Board and participated in community meetings in Bend, Redmond, Madras and Prineville. They also had sessions with various employee groups on COCC's campuses.
The Board's goal was to name a new president by March 1 and have the person in place by July 1.
A team of
COCC
representatives is scheduled to travel to GRCC to visit faculty, staff and students. Craska Cooper said she is confident that both the campus visit and the contract negotiations will go smoothly—and that the Board can formally conclude the search for a new president in the next two weeks.
"Dr. Chesley stood out as the right president for COCC in part because of her commitment and focus on student access, fiscal responsibility and workforce training," Craska Cooper said in a statement. "She also demonstrated an impressive knowledge of our college and our community, indicating she had clearly done her homework. We were impressed."