Corey's Bar & Grill

Featured Happy Hour

Image
Hours: Mon-Tue 9am-2pm, Wed-Sun 9am-7pm
Specials:
• Drinks: $0.50 off draft beers
Mon, Tues, Weds, Thurs, Fri, 4pm-6pm
Price: $$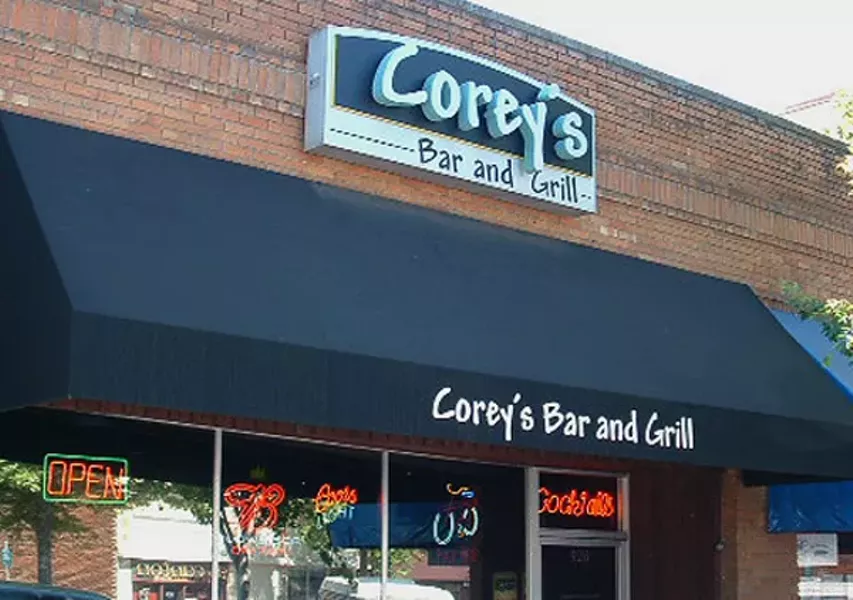 Breakfast in the front, pool, and whiskey shots in the rear at this classic downtown bar/diner.
Teeming with locals, Corey's is at its best during weekly karaoke nights (Corey-oke, if you will). Unbeatable people watching, friendly waitstaff and classic drinks aplenty.
Specials:
• Drinks: $0.50 off draft beers
Mon, Tues, Weds, Thurs, Fri, 4pm-6pm
2022 Takeout: Mon-Tue 9am-2pm, Wed-Sun 9am-7pm. Menu items include fried chicken, oyster, and a variety of salads. Takeout through in-house pickup. No delivery.