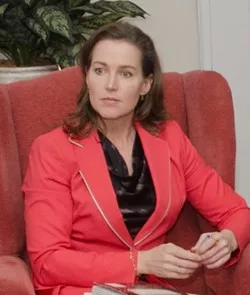 Former Oregon First Lady Cylvia Hayes filed for bankruptcy July 3 in U.S. District Court in Portland.
Hayes—who's engaged to ex-governor John Kitzhaber—filed for Chapter 13 bankruptcy protection after a long battle over public records with
The Oregonian
/Oregonlive. A judge ruled that Hayes should pay the newspaper's legal fees—about $125,000, Oregonlive said.
According to a story on Oregonlive, Hayes owes between $100,001 and $500,000 to 49 creditors. She listed the value of her total assets at the same figures.
Hayes could owe the Oregon Government Ethics Commission tens of thousands of dollars in fines, the story on Oregonlive said. In January, the panel allegedly found 22 cases where Hayes violated state ethics laws, including a prohibition against public officials using their positions for personal gain. If the commission should impose the maximum fine of $5,000 per violation, Hayes' fines could total $110,000. Hayes is reportedly negotiating a settlement with the state.
Chapter 13 bankruptcy allows the debtor to keep their property, and pay debts over time—usually three to five years, according to uscourts.gov.
Hayes was caught up in an influence-peddling scandal that forced Kitzhaber to leave the office of governor on Feb. 18, 2015.
The former first lady has tried working in journalism, writing articles on animal welfare and environmental topics for
Bend Level
magazine in 2015, and its successor publication,
Issue
in 2016. She then became a "strategic intervention coach" certified by self-help guru
Tony Robbins
, according to Oregonlive.
Last summer, Hayes launched an email newsletter about sustainable marijuana, and also continues to make public appearances, Oregonlive said.