Deschutes Brewery Public House

Source Weekly Pickup Locations

Featured Happy Hour

Members Pick

Image
Hours: Sun-Thur 11:30am-9pm, Fri-Sat 11:30am-10pm
Specials:
• Come for Monday locals' night, featuring $3.75-$4 select pints and discounts on select appetizers & $8.25 burgers.
Mon, 4:30pm-10pm
Price: $$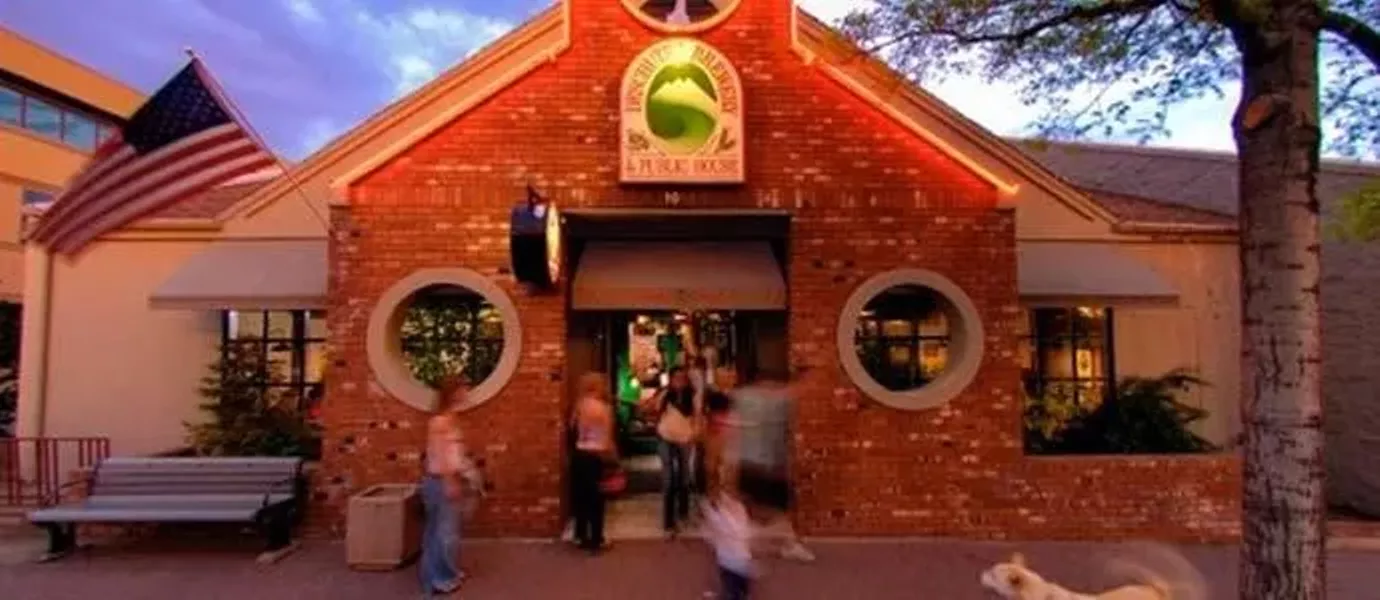 Celebrating 30 years in Bend this past summer, Bend's first brewery is still one of its best spots for food and drinks in the downtown area. Check out the weekly specials for a deal and every Tuesday, a $1 per every pint sold is donated to a local charity. Aside from the original, continuously rotating Bond Street beers (experimental and seasonal brews you won't find anywhere else), patrons will find burgers made from local beef and served on buns made in-house. It's those burgers and delicious and unique entrees, like the wild boar meatloaf and smoky baby back ribs, that keep Bendites coming back to the busy brewpub. Check out the weekly specials and stop in Monday for locals night, if you dare. Takeout/Delivery: curbside and in-house pickup, Doordash, Mobile Bites
While Deschutes has followed its Black Butte Porter into national prominence—and has become one of the largest breweries in the country—they have managed to never outgrow their britches. While the downtown brew-pub can be a bit dusky, it is the place to go where everyone knows your name—and even if you're new in town or visiting, there is a familiar embrace in the air. They offer many of the beers that have made them world-famous, but the brewery also branches out with spunky seasonals like Red Chair NWPA. Mirror Pond is a textbook representation of American pale ale, and The Abyss, offered annually since 2006, is an intensely flavorful Russian imperial stout; with blackstrap molasses, brewer's licorice from Italy, vanilla beans and cherry bark all popping up in the ingredients; it is a deeply engaging drink. Their connection to community remains strong, with an annual artist represented on their popular Winter Jubelale bottles. Check out the weekly specials and stop in Monday for locals night, if you dare.
Specials:
• Come for Monday locals' night, featuring $3.75-$4 select pints and discounts on select appetizers & $8.25 burgers.
Mon, 4:30pm-10pm
2021 Takeout: Sun-Thur 11:30am-9pm, Fri-Sat 11:30am-10pm. Menu items include beer, pizza, and burgers. Full menu is available. Delivery is through Doordash and Mobilebytes. Curbside and in-house pickup.