Every parent wants the best for their child, and education and healthcare top the list of priorities. Unfortunately for many, access to adequate insurance lies just out of reach. The toll a single trip to the doctor's office can take on a family's finances is hefty, with only partial or poor coverage. As a result, many wait to make sure it's absolutely necessary before taking their kids to see a physician. Every day that passes means another day of missed classes for children attending school.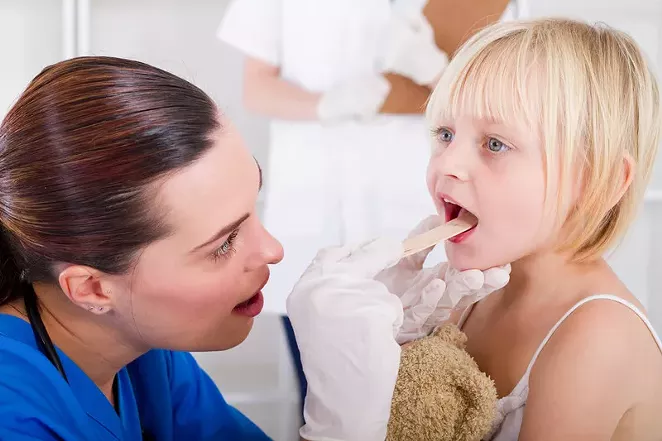 Fortunately, the Oregon School-Based Health Alliance, a state-wide nonprofit organization serving the state's families, recognizes that a child's success in school is greatly affected by their overall health. This organization helps support school-based health centers throughout Oregon—and in Deschutes County—to deliver both quality and affordable healthcare to young people on or near school grounds.
What are Deschutes County School-Based Health Centers?
To date, there are 76 certified SBHCs in Oregon. According to Elizabeth Fitzgerald, the clinical supervisor of Deschutes County SBHC, School-Based Health Centers are a national model of healthcare for youth. She says SBHCs are a partnership between the state program office, local public health authority, a medical sponsor and the school or district where the SBHC is located.
Deschutes County currently operates seven SBHC's in partnership with three medical sponsors: St. Charles, Mosaic Medical, La Pine Community Health and four school districts: Bend-La Pine, Redmond, Sisters and Klamath school districts. SBHC locations include Ensworth Elementary, M.A Lynch Elementary, Redmond High School and others. Locations can be found on the Deschutes County website.
SBHC Services
SBHC's are staffed and operate much like most family healthcare clinics. They have administrative staff and clinical providers, and in some cases, onsite mental health care providers. The services they offer include:
• On-site pediatric care including, but not limited to, well-child exams, sports physicals, vaccinations and diagnosis and treatment of injuries and acute and chronic illness
• Drug and alcohol screening, including tobacco use and referrals for smoking cessation as well as referrals to higher levels of care as needed.
• Mental health services including screening, assessment, treatment planning, individual and family therapy and safety planning.
Who is Eligible for Care?
Deschutes County SBHC school sites are chosen based on demographic data indicating students may be at risk for being underserved. They are open to any youth within the county ages 0-21, and no child may be turned away for their inability to pay. Additionally, a child may receive a screening, referral or other needed interventions.
What Parents Need to Know
SBHCs give students access to health care services during the school day in an effort to reduce barriers to care and missed school days. Parents must be notified and give consent for the treatment of their young children; however, this changes once a child turns 14.
At the ages of 14 and 15, according to Oregon state law, teenagers can seek out certain services without their parent's knowledge or consent.
Oregon state law allows the following:
• Persons 15 years and older can receive general medical services without parental consent.
• Persons 14 years and older can receive mental health services, including drug and alcohol screening and treatment, without parental consent.
• There is no age of consent for reproductive health and sexually transmitted disease services.
Unlike Multnomah County, Deschutes County SBHCs do not provide family planning or birth control services. However, students can receive screening, testing and treatment for STIs at all SBHCs.
According to Fitzgerald, when a teenager seeks treatment without parental consent, the goal for treatment, whenever it is safe and clinically indicated, is to establish or repair supportive relationships. A student may have anxiety about telling a parent they are struggling and may choose to begin treatment confidentially but, with support from their therapist, may choose to let parents know, at which time they may be invited to become part of their child's treatment plan. It should be noted that students reporting suicidal ideation cannot be kept confidential.
While it is impossible to completely erase a parent's concerns about their child's future, with a little help fears can be alleviated. SBHCs offer an opportunity for families to receive the kind of support and care they need to provide their children with excellent healthcare and the education they need for a success-filled future.