Deschutes Land Trust
has purchased 58 acres of land along Whychus Creek as part of a campaign launched last fall to conserve habitats in the area, the group announced today. Dubbed the Aspen Hollow Preserve, the land near Sisters includes one half-mile of creek frontage and a variety of wildlife ranging from salmon and steelhead to mule deer and golden eagles.
"Our purchase of Aspen Hollow Preserve is a great example of how the Campaign for Whychus Creek can help conserve the best of Whychus Creek. Early donors to the Campaign provided bridge funding for the project while we worked with other funders to secure final purchase funds. The availability of this bridge funding allowed us to move quickly to secure the property when the opportunity presented itself. Going forward, we expect the Campaign will continue to be critical to conserving the remaining priority lands along Whychus Creek," Executive Director Brad Chalfant said in a release.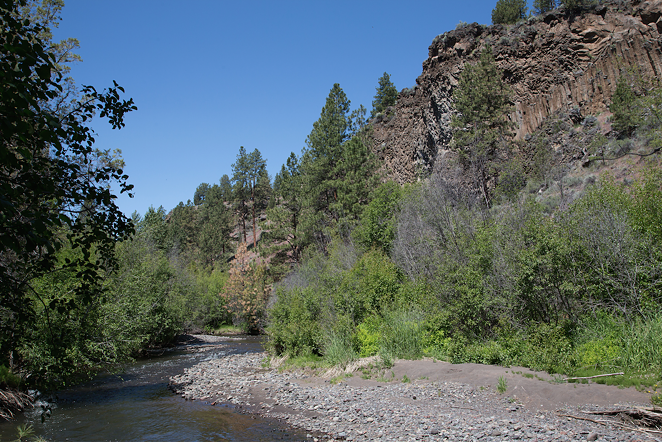 So far, Deschutes Land Trust has secured 2,200 acres of land around eight miles of Whychus Creek.
We talked to Chalfant
when the campaign launched last fall and he explained that the land trust's $15 million campaign should enable them to purchase back, if not all, of the land alongside the creek. About one-third of the total goal amount has been raised so far, with contributions from Land Trust members, the Oregon Watershed Enhancement Board, the Laird Norton Family Foundation, and the Roundhouse Foundation.
For more on the Aspen Hollow Preserve, check out this week's issue of the Source, on stands and online Thursday.