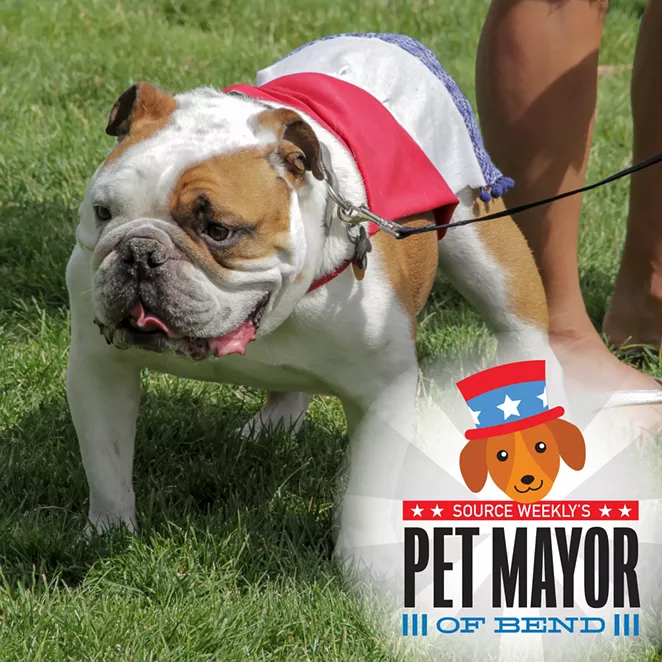 The race for Bend mayor is going to the dogs! (and cats, and other friendly pets...)
One cat is already running for mayor in the November election, so we though, why not encourage more pets to put their paws in the ring?
HERE'S WHAT TO DO:

1) Take a photo of your pet, ideally in some type of festive or patriotic gear.
2) Post the photo on your own social media channel (Instagram, Facebook or Twitter) and tag us
@sourceweekly
. (Don't do social media? Email keely@bendsource.com)
Include pet's name and a few lines about why your pet should be named Pet Mayor of Bend. (Do her herding instincts make her a natural born leader? Is he fiscally conservative and always cleans his plate?)


A winner will be chosen, and included in the upcoming Dog Days of Summer edition of the Source on July 26. There's also a sweet prize!

*Note: It goes without saying, but were going to say it anyway—entry into the Source Pet Mayor's Race is not an actual electoral race, and your pet will not be entered into the Bend mayor's race by taking part.