For some attorneys in Deschutes County and elsewhere, land-use applications and appeals are an opportunity to fill their calendar with billable hours. In the case of marijuana land-use applications, if a party opposing such a grow has deep enough pockets and vested appeal rights, the lawyer for an appellant may take a "kitchen sink" approach to filing appeals.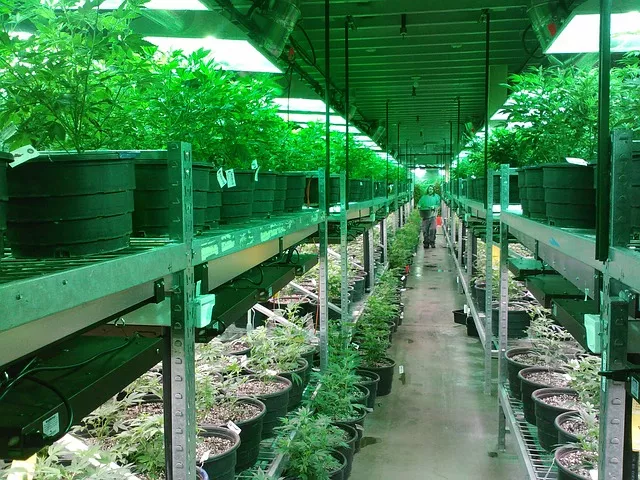 During a March 27 meeting of the Deschutes Board of County Commissioners, this strategy was on display. Liz Dickson, an attorney for appellants, spent a half-hour hammering home largely irrelevant objections to an adult-use marijuana farm planned 9 miles east of Bend. The objections she filed on behalf of her client included research regarding the "Alfalfa water table" levels from the mid-1970s through 2017 (ostensibly proving that marijuana grows had disproportionately drained area wells). She also railed against the existing medical marijuana grow's past code "violations," each of which were resolved by the applicants. She also characterized the use of a local access road (a privately maintained easement serving multiple property owners) as being, mysteriously, a violation of federal law, and therefore inviting Racketeering Influenced and Corrupt Organizations Act lawsuits. Perhaps Ms. Dickson herself imagines shepherding a RICO lawsuit through the federal courts on behalf of these neighbors.
The hearing was further peppered with neighbors objecting – nearly to the volume of a shout—over issues such as crime, vagrancy, traffic and "out of state license plates" in the neighborhood. One witness claimed he's "clean and sober" and therefore would never have purchased his property if he had known a marijuana farm could have been established so close.

Yet these concerns over hobos, threats to sober living and out-of-state traffic are as irrelevant to the text of the Deschutes County Code as Dickson's speech about the dwindling water table (there's no way Central Oregon's nation-topping growth could be draining wells, right?) or potential RICO suits. Do the appellants paying their lawyer know how frivolous—and therefore financially unwise—these arguments are?
Progress marches on, nationwide
Meanwhile, the 116th United States Congress—and the tidal wave of state reforms across the country—may ultimately be the backbreaker for prohibition.
Massachusetts Senator and presidential candidate Elizabeth Warren (D), along with Sen. Cory Gardner (R-CO), reintroduced The Strengthening Tenth Amendment Through Entrusting States (STATES) Act of 2019 last week. The bill, as it did when initially introduced last summer, has bipartisan support in both houses of Congress, and would allow states to avoid federal interference with their state-legal legislative schemes.
There are hurdles for this bill, of course, including some on the liberal side of the aisle. Some complain of a lack of social justice reform. Rep. Barbara Lee (D-CA) said at the bill's reintroduction that "less than 1 percent of the cannabis industry is owned and operated by people of color. We can do much better than that." (Lee nevertheless supports the bill.) Then there is the Republican-held Senate. Majority Leader Mitch McConnell (R-KY) blocked the bill's introduction in the previous Congress, and is unlikely to change his mind this go-round.
At statehouses in purple, red, and blue states, there is also positive change. New Mexico is the latest state to decriminalize marijuana possession and Guam's territorial governor signed legislation making the recreational use, sale and production of marijuana legal. Utah's Republican governor signed a bill allowing those with misdemeanor marijuana convictions to apply to have their records expunged. In North Dakota and South Carolina, Republican governors signed bills legalizing industrial hemp.
Still, law enforcement across much of the country hasn't received the memo. Marijuana possession arrests have increased each of the past three years, nationwide, and those arrests disproportionately target minorities. The ACLU reported in 2013 that black people are nearly four times as likely to be arrested for marijuana possession than whites, despite similar usage rates. A similar study in Massachusetts showed the same. Oregon, however, saw marijuana possession arrests overall drop about 50 percent between 2014 and 2016.
While most Democratic candidates for president support marijuana legalization of some kind, Sen. Cory Booker (D-NJ) has taken the most pronounced step to address the racial disparity in arrests with the Marijuana Justice Act. The bill would de-schedule marijuana and expunge all past marijuana convictions. It would also be a hit to the private prison industry, so as always, watch the campaign donor lists when you see politicians railing against its enactment.