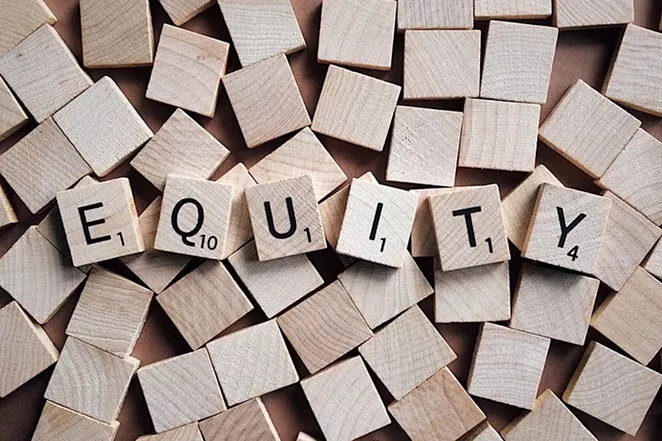 As 2018 fades from view, we see 2019 approaching with a host of new leadership. A new Deschutes County Commissioner will join the ranks. An avowed advocate for schools—in the form of a current Bend-La Pine Schools board member—moves to the Oregon House, representing District 54. In District 53, a younger, moderate politician replaces longtime representative Gene Whisnant. A public lands advocate replaces an embattled Bend city councilor who lost his bid for House 54.
These candidates represent a wide range of viewpoints. Beyond their collective mandate to best serve the needs of each of their constituents, each of them has another thing in common: they were democratically elected. That's not going to be a thread shared by the next person to be named a member of the Bend City Council.
Fast on the heels of this tumultuous election season, the next member of the Bend City Council will be an appointee. It's a one-time concern, but the upcoming appointment process is one that constituents deserve to see given close examination.
During the May election, Bend voters approved a change in the system by which the city's mayor was chosen. Before, Bend's mayor was chosen from among sitting councilors. Henceforth, Bend's mayor would be selected by voters. Sally Russell won that race this November—but since she was already on the City Council, that meant that a seat opened up on the Council—a seat that will, this time only, be filled by appointment. The irony is, Bend voters voted in favor of directly electing their next mayor instead of allowing the Council to choose that person, but in exchange, will allow the Council to choose its next councilor.
Perhaps in part because the last election season seemed so exhausting and drawn-out, this seems like an ill-timed encore following the curtain call of a play that was already far too long. Maybe it is the exhaustion still latent in the air following the last election that has some in the community are calling for the Council to simply name one of the people who ran—and lost—in that election to be the new Council appointee. Community leaders—and even local newspapers—seem fond of pulling appointee names from the veritable ether right now. We don't blame them; we're tired of this election process, as well. But we must put forth some more energy, because as one of seven councilors serving for the next two years, this person will still have a big voice in Bend decision-making and will hold sway as an incumbent should they run to hold the seat next time.
City Council candidates from the last election had a big mouthpiece to share their views during this past election, and the fact is, they lost. The views they were able to share should not overshadow any new voices who may now want to serve.
While the City Council has yet to fully tackle this issue and outline a process, when they do, the process should be one the public can get behind. For one, we hope the process will not unfairly smack of pre-selection of past candidates. Second, the criteria should be clearly defined. Since the process can't be entirely democratic, barring an election, a rubric outlining the qualities the Council is looking for might help make the process more equitable. The newly elected mayor, which Bend voted in favor of having, should spearhead the process and deliver a transparent, equitable process, free of back-door dealings. Allowing the public to weigh in on potential appointees would bring even more equity and fairness to the process.
This may be the one time Bend has to deal with this type of transition, but in light of the heavy campaigning candidates did in order to make themselves familiar to the public this past election season, the appointee process shouldn't be taken lightly. Constituents deserve to see it treated with as much gravity and scrutiny as the election season we recently went through.