Drake

Featured Happy Hour

Image
Hours: Sun-Thur 11am-9pm, Fri-Sat 11am-10pm
Specials:
• Drinks: $8 specialty cocktails, $7 classic cocktails, $5 well drinks and wine, $4 draft beer, and $2 Coors Light and PBR. Food: Happy Hour menu ranges from $5-$12
Mon, Tues, Weds, Thurs, Fri, Sat, Sun, 3pm-5pm
Price: $$-$$$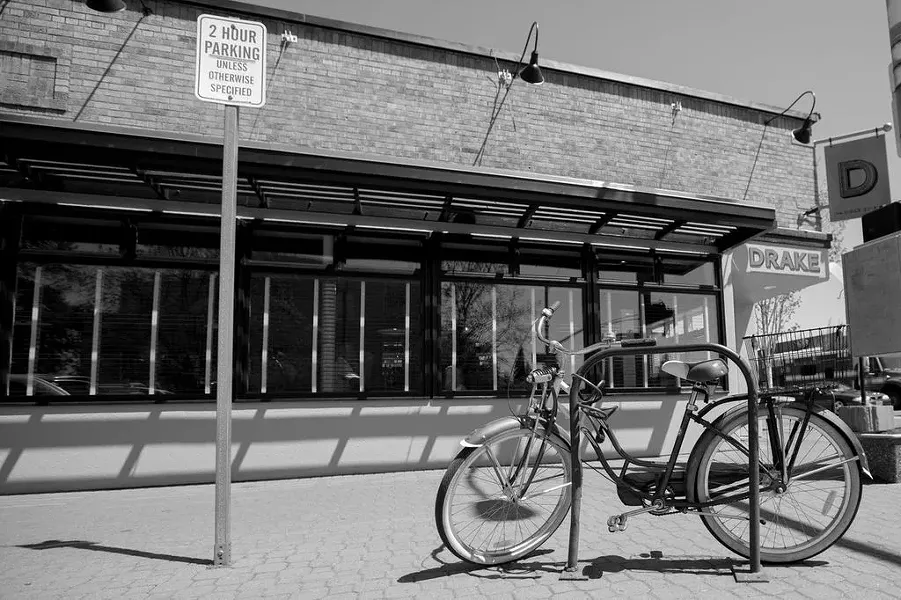 Three words; roasted bone marrow. If you've never had it atop a perfectly grilled burger, and if you're looking for a bistro feel with some of the most unique menu items in downtown, Drake is the place to go. Featuring locally sourced meat and produce in every dish, everyday.
An upscale diner feel with classy, house-infused seasonally rotating cocktails.
Specials:
• Drinks: $8 specialty cocktails, $7 classic cocktails, $5 well drinks and wine, $4 draft beer, and $2 Coors Light and PBR. Food: Happy Hour menu ranges from $5-$12
Mon, Tues, Weds, Thurs, Fri, Sat, Sun, 3pm-5pm
The local philosophy and mix of down-south and European flare have put the corner diner on the map. So have its signature dishes including Draper Valley fried chicken and daily specials.