Drake

Featured Happy Hour

Image
Hours: Sun 10am-9:30pm, Mon-Thu 11am-9:30pm, Fri 11am-10pm, Sat 10am-10pm
Specials:
• Drinks: $8 specialty cocktails, $5 well drinks and wine, $4 draft beer, and $3 Coors Light and PBR. Food: Happy Hour menu ranges from $5-$16. Select food items only $5 each!
Mon, Tues, Weds, Thurs, Fri, Sat, Sun, 3pm-5pm
Price: $$-$$$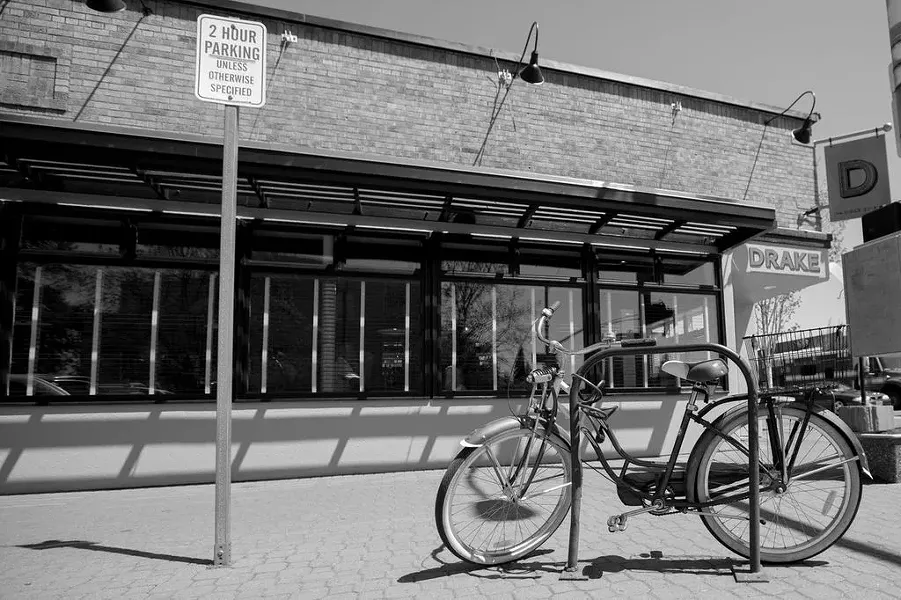 If you're looking for a bistro feel with some of the most unique menu items in downtown, DRAKE is the place to go. Featuring locally sourced meat and produce in every dish, everyday. The local philosophy and mix of down-south and European flare have put the corner diner on the map. So have its signature dishes including Draper Valley fried chicken and daily specials. Takeout/delivery: Curbside Takeout + Contactless Delivery. Order online at drakebend.com
An upscale diner feel with classy, house-infused seasonally rotating cocktails.
Specials:
• Drinks: $8 specialty cocktails, $5 well drinks and wine, $4 draft beer, and $3 Coors Light and PBR. Food: Happy Hour menu ranges from $5-$16. Select food items only $5 each!
Mon, Tues, Weds, Thurs, Fri, Sat, Sun, 3pm-5pm
2020 Takeout: Sun 10am-9:30pm, Mon-Thu 11am-9:30pm, Fri 11am-10pm, Sat 10am-10pm. Drake is offering an assortment of takeout items from Washington Dining & Cocktails. Items include Zombie Fries, burgers, Pickle brined chicken wings, a variety of delicious salads and more. Curbside and in-house pickup. Text 857-294-2273 upon arrival.