You may not have time to volunteer today with Volunteer Connect, Bend's main MLK-related event, but you can still take a moment to remember the man with a trip to his memorial via EarthCam.
EarthCam has woven time lapse photography into a short movie of the creation of the MLK monument in D.C., which was completed in 2011.
You can check out other images of building of the memorial provided by EarthCam, too. The site will let you select a day on a calendar and you can see what construction looked like at the site on that day.
For instance...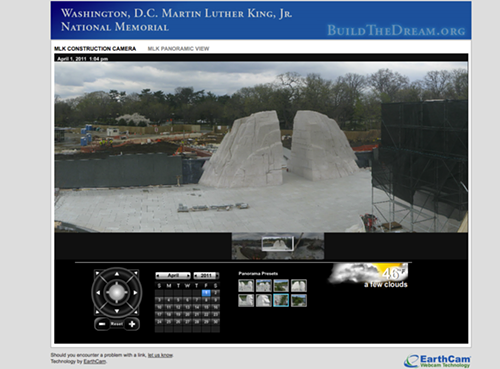 buildthedream.org
MLK Monument Construction on April 1, 2011
Pretty cool.