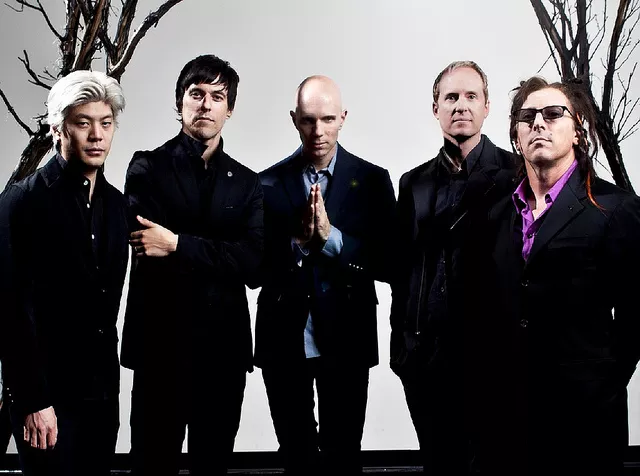 coneybeare from flickr
Remember these guys? A Perfect Circle was Shane Thomas' first concert back in 2004.
Local musicians reflect on what started it all, their first concert experiences
Matthew Finfer, Downhill Ryder "So, I was in high school and was a Black Sabbath fan as a kid. After he was fired from Black Sabbath, Ozzy Osbourne resurfaced with his own band. My first concert was "Ozzy Osbourne - Blizzard of Ozz" in 1981 at Long Beach Convention Center. It was a fairly impressionable experience on my young soul. Larger than life. Back then there was no Internet or real way of being informed or connected to bands, except when they came to town. I am still recovering..."
Shane Thomas, Signal Bath "The first memorable large scale concert I attended was in 2004 A Perfect Circle and The Mars Volta in the Salem Armory. It was absolutely glorious."
Stacie Johnson, Broken Down Guitars "I grew up watching a lot of local and regional musicians around Portland, including my own uncle, who I watched play drums in his bands and enjoy himself more than anyone else I had ever seen before. Music and arts culture were supported and encouraged in the big city and I'm forever grateful to my mother who took us to every free show possible on the Waterfront, Blue Lake Park, the Washington Park Zoo and anywhere else we could cruise with a packed lunch and blankets for seating."
Cameron Harris, Wayward Soul "My first concert was 311 at the Santa Barbara Bowl in Santa Barbara, California. I was in 10th grade in high school and driving 45 minutes up to SB was the adventure of a lifetime for sure. 311 had just released their 'Blue' album and their song 'Down' was all over the radio."