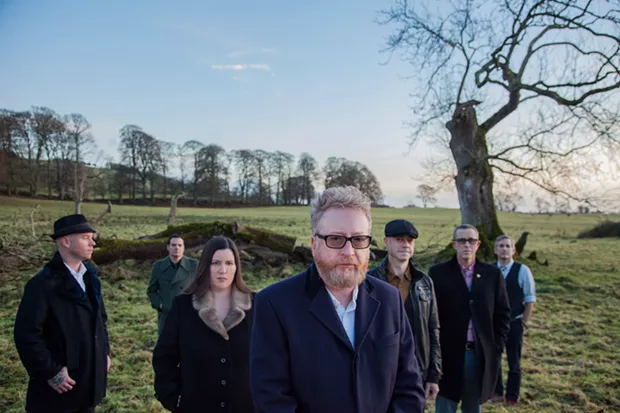 Flogging Molly has canceled their sold-out show in Bend, scheduled for this Saturday at Midtown Ballroom, due to gnarly weather.
An announcement
posted to the band's Facebook page
earlier today read: "Bend, OR - Due to hazardous weather conditions, tomorrow night's performance at the Midtown Ballroom has been canceled. Refunds are available at point of purchase. We apologize for any inconvenience and hope to see you soon."
Yes, yes—we hope to see you soon, too.
Bandmates Dennis Casey and Dave King posted a video on Flogging Molly's Facebook page on Saturday afternoon, apologizing to Bendites for having to cancel their show (apparently it's the first show they've ever canceled, according to the video).
Watch the video here, on their Facebook page.
Updated: 3/24 at 6pm