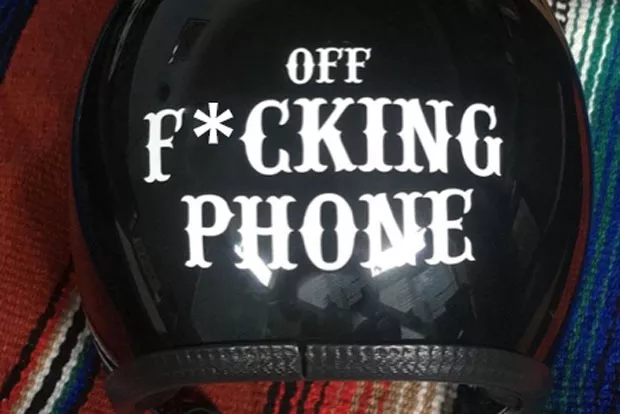 Bend is getting more popular every day. A study of Deschutes County by Portland State University found that, on average, the city of Bend is growing at a rate of 4 percent per decade. The current population sits at 94,520, according to the most recent U.S. Census estimates.
Remember when there was only one Thai restaurant, no food carts, and you could ride the entire distance of the River Trail from town? Who remembers when the Egan Lodge at Mt. Bachelor still stood, and you could find available parking on a weekend in downtown? This once-sleepy mill town has grown exponentially in the last two decades and suffers from some obvious growing pains.
In honor of the Locals' Issue, let's all remember the following principles, shall we?
LITTER: no-brainer #1
You should have learned this one before you entered the 1st grade. Littering is bad. No excuses. See some trash, pick it up. Sometimes the wind catches a grocery store receipt and it blows off into the wilds. It happens to all of us—but pitching a water bottle or a candy wrapper because it's easy makes you sleazy.
Dennis Benson, recreational program manager for Deschutes National Forest, reminds us to adhere to "Best Practices" in the outdoors."It's simple. Pack it in, pack it out. Unfortunately," he continues, "there is a prevailing attitude that someone else will pick up the garbage. Because our forest lands are so plentiful and accessible, people don't comprehend the difference between parks, public lands, wilderness, public and county properties," says Benson.
"Trail maintenance on forest lands is covered by a 70 percent volunteer force, so it's kind of a slap in the face when we are faced with garbage removal."
DOGGOS: best friends need your help
My friend James says he trusts dogs more than humans, generally. Scooping the poops is a basic requirement for dog ownership. A left-out pile of poo justifiably alienates those who don't covet our canine companions. Carry a poo bag. Carry an extra one. An increasing issue growing from our 'dog-ness' is filled poo bags being left trailside. "Forest lands are not parks. There are no trail fairies to pick up what you leave behind," Benson advises.
Dogs might be members of the family, but there are places and situations where it's better to leave the fur-babies at home, including busy bike trails, music events, monster truck rallies, and dancing cat parties.
DRIVING: put that f@#%ng phone down
The nice Bend Police officer who gave me a ticket recently said Bend has one of the highest "texting while driving" infraction percentages in Oregon. It's gotten so bad that the department is setting up sting operations throughout the year. (One took place last week.) We are all on this planet together. Share the road and treat your car like a deadly weapon. Bend isn't a good car town. It's an awesome bike town. Park your car, take transit, go on a walk, call an Uber or ride a bike.
When parking, do your best to stay between the lines and don't stick out where there isn't much space to maneuver, like downtown, for instance. Stuffing the RV, 5th Wheel or vanlifer-cargo-buildout-van into a standard parking space just doesn't work anymore, and you might get a ticket if it's sticking into the lane of travel.
FIRE: don't play with matches
Jean Nelson, public affairs official for Deschutes National Forest, reminds us that although Central Oregon is a fire-adapted ecosystem, it can't handle the high number of fires from season to season. "Of the 396 fires last year, 60 percent were human caused," she says. "It's incumbent on all users of the forest to know the changing conditions. By late August, for example, it's so dry that fires are an absolute no-no," she says. If you choose to make a fire, Nelson says emphatically to "make sure it's out...dead out! This means that you can put your hand into the ash and it's cold to the touch."
BIKING: can't we all just get along?!
Bend is a biking mecca, currently boasting nearly 400 miles of single-track trails, according to the Trail Forks website. With the increase in users, local advocacy group, Central Oregon Trail Alliance, is helping to keep potential conflicts at bay. Their "Trail Love" etiquette concept is as easy as 1, 2, 3. First, yield to riders moving uphill. Downhill riders should stop for others. While bombing down on a two-way trail, expect uphill traffic and be ready to move aside until the dirt is clear. While yielding or passing, keep your tread on the trail. Riding off into the brush or locking up the tires damages the trail, making it wider. Instead of locking up the brakes, protect coveted singletrack by putting a foot down. Don't forget to look, listen and smile. Pay attention to what's in front and back of you. Give a wave, say "Howdy" or simply show off the grit in your teeth. These small actions have huge payoffs.
Bend is a bike town, which means it's a bike thief town. Keep an eye on your whips. Lock them up. Lock them up again. According to the Bend City Police website, nearly 70 percent of all bikes stolen in 2017 were unlocked. Thieves are looking for the low hanging fruit—aka bikes that are easy to steal. Let's stay together on this one. Bikes left unattended are targets. Stay alert and keep eyes open for anyone attempting to steal a bike. Many, many years ago, you could dismount your bike and grab a quick coffee at the cafe without fear of losing your bike. Those days are long gone, unfortunately. BIKE THIEVES SUCK!