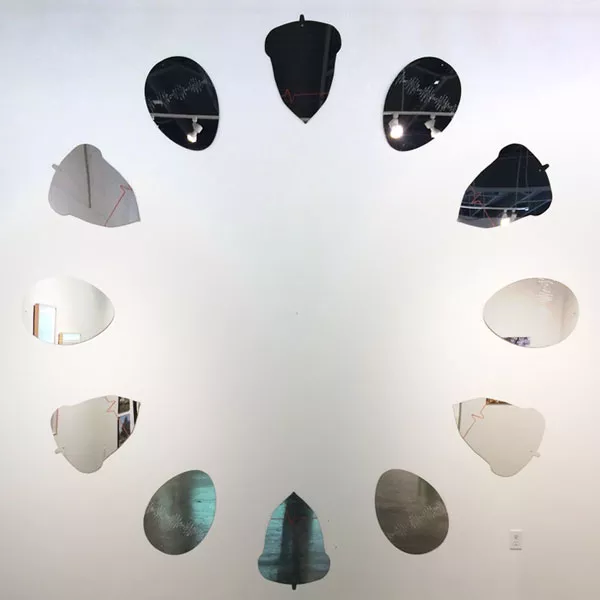 A
rt is often at its best when it allows us to look at something we've seen endless times before in a whole new way—allowing us to feel like we are understanding it from within ourselves instead of outside ourselves. Helen Lessick, a Los Angeles-based sculptor and installation artist, captures this elegantly for us within the subject of trees in her upcoming show, "Canopy."
This past summer marked the 30th Anniversary of Lessick's permanent installation in Portland's Hoyt Arboretum. Called "House For Summer," it's a living sculpture comprised of 15 Himalayan birch trees. Her upcoming exhibition at The Pence Pickney Gallery builds off this work, and will include an outdoor display entitled "The Arbor Ballet" allowing trees to become the dancers, accompanied by a live cello performance.
The show calls attention to the more than 80 species of trees living on the COCC campus. Lessick will participate in a moderated artist talk with COCC Forest Resources professor Rebecca Franklin and retired City of Portland forest manager Fred Nilsen. "This is required viewing for audiences interested in art and ecology," said Bill Hoppe, COCC art professor.
As the seasons begin to change and the trees dance in their autumn glory, now is the perfect time to allow Lessick's view of living sculpture fill you up and open your eyes to the wonders of the natural world.
"Canopy"
by Helen Lessick
Oct. 5-30
The Pence Pinckney Gallery
2600 NE College Way, Bend
Opening Event
Thursday, Oct. 5
4:30pm-6:30pm