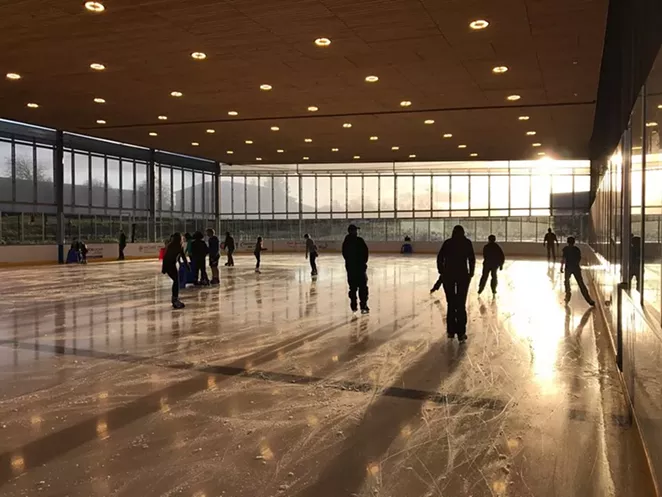 Bend Park and Recreation District
Ice skaters and hockey players, this is your last week of the season, as Bend Park and Recreation District is closing down the Pavilion's ice rink Friday, April 9.
The Pavilion is offering $6 end-of-season rates until Friday at 7 pm, when the ice will melt in preparation for summer activities. The ice traditionally comes back for Halloween.
Open skate is from 9am to 11:30 am, 1:15 pm to 3:45 pm and 4pm to 7pm Monday to Thursday. Adult stick time is from 11:45 am to 1 pm Monday to Friday. The last three adult pick up hockey times are 7:15 pm to 8:30 pm Tuesday to Thursday. The final open skate is Friday, 1:15pm to 7pm.