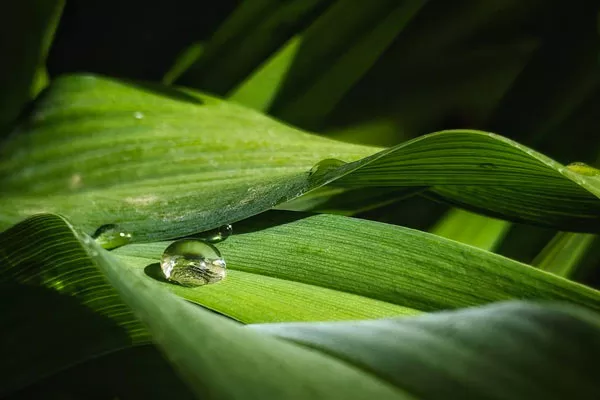 Submitted
@upliftingart brings us a scene of macro-beauty. Tag @sourceweekly and show up here in Lightmeter!
Vote Neahring
I know there is support for Democratic candidates who can connect with rural voters, because I ran two strong races for state representative in North Central Oregon as a "fair frugal farmer" in 2002/6. I am happy to see a Palliative Care physician, Dr. Jenni Neahring from Bend running in this year's Democratic congressional primary.
Dr. Neahring stopped by my farm near Culver recently and we had a good visit. She is passionate about expanding health care access, quality, and affordability. The Affordable Health Care Act might not be perfect, but it has helped families in Eastern OR as much as any part of our state.
The number of Americans without health care was almost cut in half from 2010 to 2016; 48 million to 28 million. States like OR that chose to expand Medicaid saw the percent of uninsured cut in half from 18 percent in 2013 to 9 percent in 2016.
Despite this, Greg Walden played a leading role gutting ACA and replacing it with "Trumpcare" which will take away insurance from millions of Americans
Dr. Jenni Neahring, on the other hand, wants to help improve the Affordable Care Act that has improved the finances and health of so many rural Oregonians. She has my vote in the Democratic Primary!
—Jim Gilbertson
In Response to, "Curb Your Burgers," 4/25
The wolves Eddie Kinnamon refers to being killed did their cow-killings on private land, leased for cattle.
Similarly in Fort Klamath, the wolf depredations on cattle were also on private land. Many sportsmen and women don't mind wolves on public lands eating the deer and elk we pay to manage (look up, Pittman-Robertson Act/Dingall-Johnson Act) via the North American Conservation Model.
But, ranchers have a right to (so far) protect their animals whether llama or chicken from predation, and from domestic dogs.
Nothing unusual here except "wild" wolves eating private cows.
Maybe the wolves didn't read your letter to the Source Weekly...
—Karl J.
Beer
I see an article in the Bull about the decline in the growth of craft beers. I personally believe there are too many breweries (very high profit product) and they are killing the goose that laid the golden egg with their pricing of said product. It's water, with peripherals. Price it reasonably and you will get your growth back.
—Tom Jackson
My Vote to Re-Elect Tammy Baney
In 2017 I participated in the Deschutes County College, an 8 week course offering citizens of the County an opportunity to learn more about how our County tax dollars are spent, the services the various departments provide and meet our three elected County Commissioners. During the first class each County Commissioner presented and discussed their roles on various committees, their specific interests, background and expertise.
I met and spoke with Tammy Baney on more than one occasion about my recent move to Central Oregon and my concerns related to my area. Ms. Baney not only listened, she followed up with me personally. Her presence throughout the classes as well as running a public County meeting were nothing but professional, her demeanor kind and her knowledge of our County very thorough.
In contrast, my personal experience with Patti Adair (who is running against incumbent Tammy Baney) was negative. As a fellow participant of our County College group, I found Ms. Adair lacking in listening skills, she did not follow through on a task she assured me she would, and repeatedly carried on distracting personal conversations during presentations by various County departments. I was unclear then of her agenda as a participant in our group, but now can see her political motivations - and I certainly won't vote for her in this Oregon Primary.
Tammy Baney is the only choice for Deschutes County Commissioner Position 3.
—Sharon Murphy
Dust Issue
The city of Bend has approximately 7 miles of unimproved dirt surfaced public streets. In years past, these streets likely served the needs of city residents quite adequately. Bend was a small town and there wasn't a great deal of traffic. In recent years, as we all know, the city has grown a bit. The city has approved enormous subdivisions, built high schools, allowed the construction and expansion of college campuses, built and developed a massive park system and has generally grown at an astonishing rate. While all that was happening, the impact on some of those 7 miles of dirt roads has grown right along with the city. With all that change, the one thing that just hasn't changed is the city's attitude toward those dirt roads. That attitude says "we don't care." NOTHING has been done to mitigate the pressure on these roads due to the city's development, save an occasional grading and rolling out to make the road smooth so that people can comfortably drive at any speed they choose.
The problem with these roads, and especially the one I live on is, as motorists drive down the street many (not all but many) are oblivious to the billowing dust cloud in their rear view mirror. They either don't consider the consequences this cloud has for the residents along the street or in some cases they justify to themselves that it "doesn't affect me, so why should I care?"
So, enter the 14th Street reconstruction project. My street is NW 15th. All roads leading downhill to 14th street are closed, so the only practical way out of the area is south on 15th Street to Galveston. Did I mention that 15th Street is a dirt road? And, that it's dusty and getting dustier as the warm weather approaches? The project is scheduled to be finished at the end of September (assuming that it's on time), taking us clear through the dry, dusty and unhealthful summer.
Conversations I've had so far with the city conclude with the statement that "there just isn't anything we can do about it." There is no money in the budget to improve these streets, we can't restrict traffic in any way, no an additional stop sign or reduced speed limit just isn't possible (no money to enforce the speed limit anyway). Sorry, you'll just have to grin and bear it sir...thanks for coming in.
While the city has a mountain of money to spend on parks and tourist promotion, those of us who live here and pay our property taxes, just have to make do with the dirt streets, the pot holes and other "inconveniences" and, keep our mouths shut about it. That no longer applies to me and others who live on 15th street. From here on out, until the city starts to take responsibility for past decisions they've made which affect us residents, we will not be quiet. Please feel free to join us if you feel the same.
Jerry Gilmour
LETTER OF THE WEEK
Jerry—Does it help if someone says "pardon our dust?" I tried, at least. Just a note on your letter, to be extra clear: The budgets of the City of Bend and the Bend Park and Recreation District are separate—so it's a bit of a moot point to talk about building parks in the same conversation as one about fixing roads. In addition, the margins/percentages of transient room tax the City allocates to tourism promotion are set by the State of Oregon. Just sayin'. Come on in for your gift card to Palate. Our office is on a paved road.
— Nicole Vulcan, Editor