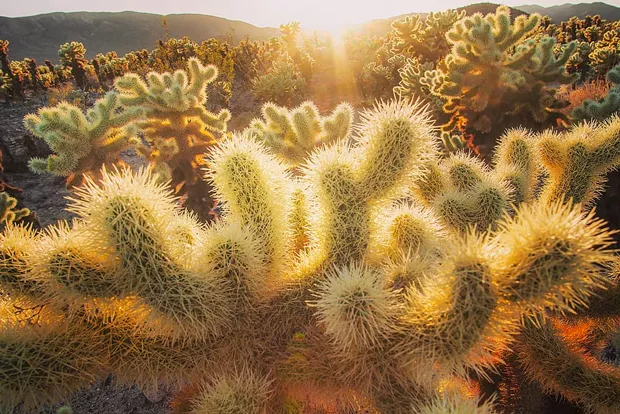 Submitted
@art_of_adventures brings us a glimpse of the southwest. Tag @sourceweekly to show up in Lightmeter!
Firearms
Firearms are like a car. They will never hurt anyone until a human takes control of it. In every case someone knew the shooter had a problem but did not say anything because of the PC attitude of don't get involved.
More people are killed by stoners and drunks operating motor vehicles every day than shooters in a year. If the anti-firearm radicals spent half as much money getting stoners off the road we would all be safer. I think the law on people talking on cell phones should be the same as driving drunk. You get arrested, handcuffed, taken to jail and booked just like a DUII. No warning or ticket and allowed to drive away. You go to court and the fines and penalty is the same. Even to the point of losing your license. That is the only thing that will get people off their phone. Help get these scofflaws off the road!!!!
—Mark H. Winger
In Response to, "Big Changes to Well-Traveled Trails" on 11/15
So much of the wildlife and trails seem inaccessible already. Being from "out of town" and moving here, no one wants to share where good trails are (they are often rude about it). Obviously, exploring to find new places is part of the fun but nature should be accessible to all who want to enjoy it. So this permit situation would make it additionally hard for some us just trying to enjoy nature. I want to destress and enjoy, not stress out about a permit queue.
—Katie Dowling, via Facebook.com
And by well-traveled, they mean occasionally well-traveled. On summer weekends. And only on a handful of the trails proposed to be impacted by quotas. The whole proposal is egregious and this article summary is heavily one-sided. I recommend reading the actual FS draft and calling your reps to share your thoughts!
—Jessica Beauchemin, via Facebook.com
What should we expect after years of promoting our area as a recreational hub? After inviting so many elites to move here with much more free time and toys than the average person to impact our most wild places? After attracting so many ego-maniacs who only measure their self-worth by their social media likes? I haven't been able to enjoy the listed trailheads for the past decade or two anyway, so I for one say hooray, it's about time. Maybe a permitting process for moving here would be another step in the right direction.
—Tim Freeman, via Bendsource.com
Just pick a trailhead, they're all so amazing.
So part of the problem is that Wilderness Areas are set aside for specific reasons. (A "wilderness experience (primitive) and for wildlife to actually be able to live.) They legally do not have the same guidelines for use as National Forest and National Parks, etc. Add that to the fact that the wilderness areas here have some of the rarest biomes in the state. And specifically those biomes, like Green Lakes and Broken Top, are being thrashed by an insane number of visitors. You will have plenty of places to go that are not specifically wilderness areas and it will allow the plants and animals, that need these rare environments, to survive.
—Monica Helms, via Facebook.com
Movie Reviews
I was stunned by the movie review of Bohemian Rhapsody in the recent Source, dated November 8, 2018. In the past I have found his movie reviews to be well written, thoughtful and thorough in his explanation of why he rated the movie as he did. His review of the movie still playing at the Regal was totally hijacked by his personal opinion about the director Bryan Singer, who was let go during the production due to accusations of sexual misconduct in 2014. Certainly, his actions that he is accused of are wrong and he should be held accountable for them. My issue is that I do not read his movie reviews to have his opinions about the actions of those involved in the movie production drive his review. He actually states in the review, "As entertaining as the movie is, I can't recommend supporting something made by Bryan Singer." Is that really what the Source hired him for as a movie critic, his political/social justice opinions?? Please Mr. Rasic, just review the movies on their merit, not on your personal political/social justice views in the future.
—Dick Dudley
Dick: To answer your question, yes, we do hire Mr. Rasic for his "opinions." That's what critics do—offer opinions on films, based on that particular critic's expertise as well as their worldview. Inevitably—to borrow a phrase from second-wave feminism—"the personal is political."
Thanks for your courage in sharing your opinion. Come on in for your gift card to Palate!
—Nicole Vulcan