Special Interests
Last November two City Council candidates heavily funded by the Bend Chamber of Commerce, Central Oregon Builders Association, and Central Oregon Association of Realtors were soundly defeated by Bend voters. A mayoral candidate supported by powerful special interests also lost.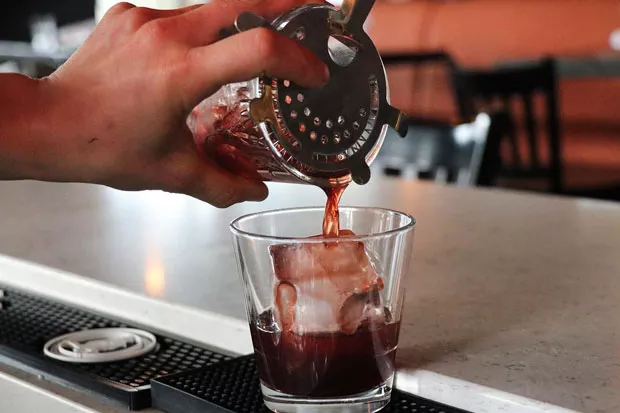 Submitted
@washingtonnwx givin' us the money shot! Tag @sourceweekly and show up in Lightmeter.
Despite voter preferences, these special interests have won. They convinced four City Councilors to ignore the will of the people and appoint their candidate—Chris Piper—to fill the Council vacancy created when Sally Russell became Mayor.
It was Mayor Russell who led the fight to appoint Piper. Dozens of voters urged the Council to appoint Kerani Mitchell. But political lobbyists had more influence over Russell and Mayor Pro Tem Bruce Abernethy.
Russell and other Councilors claim they want "balance" on the nonpartisan Council. Much has been written about the political affiliations of Councilors. That conversation ignores the question of power.
Powerful, influential, and well-financed interests control Bend. They are in it for the money, not for the people. Five of seven City Councilors are now likely to promote the desires of these special interests. Political affiliation is irrelevant. "Balance" is a myth.
Elections are important. But, if Bend residents want to take control of their city away from special interests they have to publicly challenge local power. Power has no divine right. As Frederick Douglass said, "If there is no struggle, there is no progress...power concedes nothing without a demand. It never did and it never will."
That is true in Bend today. Will Bend residents challenge local power?
—Michael Funke
Congrats Women's Marchers!
Congratulations to all the wonderful folks who marched last Saturday in support of women's rights and against the Trump agenda. Despite the rain and cold, no less than 2,875 marchers were out that day. I counted marchers by taking 1-min video samples and frame-by-frame counting all the people in each sample, multiplied by the 25 mins the parade went by. A tremendous turn out! Keep it up Bend Progressives!!
—Jerry Freilich
In Response to, "Climate Change" on 1/16
I'm a strong believer in the First Amendment, but publishing Paul DeWitt's letter denying Climate Change was irresponsible. Neither you, nor he state that he is the Vice Chair of the Deschutes County Republican Party. We live in a desert and forest. We are already suffering from Climate Change, despite what the Liar in Chief, Trump and his sycophants spew.
—Pam Monheimer
I'm all for voicing opinions and listening to all sides of a debate, especially in the public forum of community journalism. But The Bulletin and The Source have got to stop giving this deWitt character a megaphone. His brand of pseudoscientific chicanery is dangerous.
Phrenology and leeching were studied by leading minds not too long ago. Likewise, a few decades from now, we'll wonder how global warming was ever even a subject of debate. Inactive politicians deserve blame, of course, but smooth-talking, loudmouth deniers like deWitt are gunking up the all-too-slow wheel of progress.
Climate change science is "flat-out wrong," Mr. deWitt says. He may as well believe in a flat earth.
—Andy Wade
On Mt. Bachelor's Uphill Policy
Mt Bachelor's uphill policy has been an incredible resource for me as an athlete, allowing me to take on serious vertical gain in an environment where I am safe to focus on training rather than the hazards associated with more remote climbing expeditions. In addition to the training aspect, sunrise laps on the cinder cone, known simply as "The Cone," have become firmly established as a delightful winter tradition for me and many others. In fact, so many are enjoying this winter tradition that privileges at Mt Bachelor are at risk. After years of being relaxed about its rules for uphill travel, the ski area's team has had to start clarifying and properly enforcing policies for uphill travel on the mountain.
This season, as I have talked to others in the community, I have discovered there is a lot of confusion and resentment about the enforcement of these policies. And while I understand the confusion, I am frustrated by the resentment.
Mt. Bachelor is responsible for the safety of thousands of people each season and it is rather remarkable that any one of us is permitted to ski uphill for free, without a waiver. I do not envy the burden of such liability. With folks heading uphill in larger and larger numbers, many of whom ignore the rules in place for their well-being, it should not come as a surprise that the team at Mt Bachelor is putting its foot down.
The current policies are simple, straightforward, and easy to follow:
- Uphill travel on anything besides "The Cone" is only allowed when the signage states that it is open.
- No Dogs, at any time on the ski area and always on leash in the parking lot.
- Stay on the flagged "Uphill Route" situated off to the side of the groomed downhill run.
Bend is a fast-growing community of backcountry skiers, split boarders and snowshoers. Whether a local or a visitor, we are collectively responsible to model safety and good stewardship while enjoying Mt Bachelor. It is up to us to keep uphill travel safe and accessible. It is up to all of us to follow the rules.
I love skiing and I love skiing uphill. The opportunity to do so within the controlled environment of the Mt. Bachelor ski area is an incredible resource. So let's protect it. Leave your dogs at home (or well bundled in the car), obey the rules, and ask your friends and fellow skiers/snowboarders to do the same. Let's make sure that we preserve this resource for years to come.
See you out there!
Graham Zimmerman
Owner of Bed Rock Film Works
Professional Alpinist
Thanking Walden
Opened this week's publication of Central Oregon's alternative newspaper entertainment magazine The Source Weekly to find the editors thanking Greg Walden, Oregon US Congressional District Two "representative," Oregon's own Donald T Rump, a trustfunder punk who's never done a day's work in its life and doesn't even live in Oregon, for voting in favor of the Consolidated Appropriations Act of 2019—a piece of legislation aimed at reopening the federal government amid what is now the longest government shutdown in U.S. history.
"[H]ope that this break from party ranks is a signal that Walden will do the same the next time more asinine moves by the president come around" is naivete writ large. Walden didn't cast a vote out of any altruistic concern for those he's screwing over, he voted for a bill he knew had no chance of ever reaching the Senate floor. Or the pResident's desk. He voted it because it looked good.
Good job TSWeekly, covering Walden's ass. Did it pay well?
—Thomas Ware
Letter of the Week:
Thomas: Laughter emoji!!
If you believe that we would take money from an elected official to form an editorial board opinion, we must not be doing it very well—because this is one of the few times we have bothered to give this particular elected official kudos. Opinions here are not for sale and never have been. Thanks for the chuckle, though. Come on in for your gift card to Palate!
—Nicole Vulcan