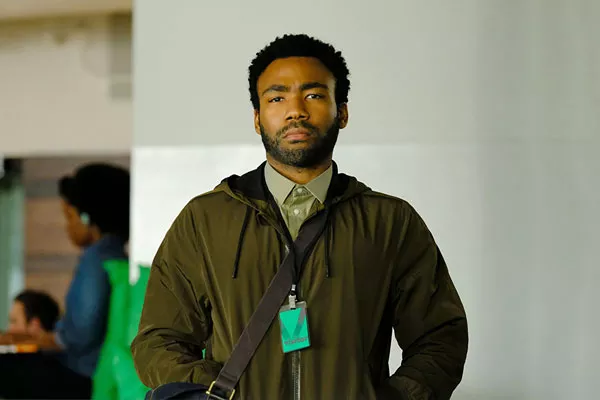 imdb.com
Donald Glover in "Atlanta."
There are so many cool things happening in pop culture right now, or in the next few weeks, that it's almost ridiculous. The year 2018 has already had several fantastic movies ("A Quiet Place," "The Death of Stalin") and shows ("Atlanta" and "The Terror"), but it's not even the tip of the iceberg when it comes to what we have to look forward to just in the coming weeks.
In Pod We Trust:
"Eastern Border" has a nail-biter of an episode up right now about a series of bombings in Russia that helped surge Putin from a 2 percent approval rating to winning the election. There's a ton of information here I wasn't familiar with, and the episode is a fascinating look into Putin and Russian state security that will pin you to your headphones.
A new podcast everyone should be checking out is "This is Normal," which came out of the "Kids in Crisis" series from USA Today. It's mostly young people talking about their mental health difficulties, but without cliche platitudes. Hearing about depression, anxiety and suicide attempts from the people who lived through it makes the show feel like an indispensable bit of therapy.
Bingeworthy:
Ugh. There's so much good stuff this month it's crazy. This season of "Atlanta" has solidified Donald Glover as an artistic voice unlike anything that has come before, and last week's premiere of the second season of "Legion" was just as mind-bending as the first. But the really exciting stuff is still to come.
Netflix launches its next big thing April 13 with the 10-episode first season of "Lost in Space." Gone is the kitsch factor of the 1965 series and instead we're getting something that looks more like "Lost." But in space. The effects look mind-blowing. The cast features the great Molly Parker and the even-greater Parker Posey. Get ready to see Will Robinson in some serious danger.
More people watched the first season of HBO's "Westworld" than "Game of Thrones," so let's hope the tradition continues with the Season Two premiere April 22. As mesmerizing as the first season was, by the end it just felt like a prologue to the real story of killer robots and scary Anthony Hopkins. Now that we've finally arrived at the fireworks factory, it's time to see the world come down around these characters. Plus, based on the trailer, it looks like we're gonna get a peek at Samurai World this season, so there's really no downside.
Offred's story in "A Handmaid's Tale" was finished by the end of Season One, so the Second (premiering April 25 on Hulu) will continue past Margaret Atwood's source material into uncharted territory. I can't even imagine things getting much worse for Offred, but I said that last season and was horribly mistaken. Still, the show is amazing and I'll follow it down the darkest of paths.