Page 3 of 3
A Champion Horse Jumper: Cascades Academy student wins 1st place in national competition
By Nicole Vulcan
B end is home to a host of national champions in many different sports—and now, a local 7th grader can add her name to that roster. Ella Delgado, a student at Cascades Academy, took home 1st place in the U.S. Hunter Jumper Association's Medium Pony Hunter division national championship in Las Vegas in November.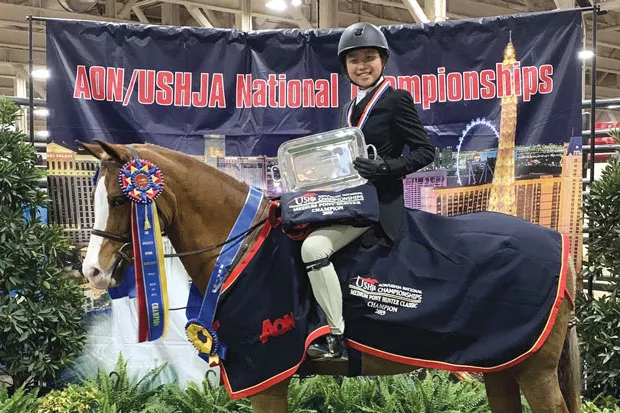 Courtesy Cascades Academy/Ella Delgado
Champion Ella Delgado with her winning pony, C.E. Providence.
"Hunter/Jumper Riding," according to Delgado, is "a modern take on fox hunting combined with a beauty pageant for horses."
Delgado is a devoted horse person. In addition to regularly riding the winning pony, named C.E. Providence, she rides three other horses, often spending as many as seven days a week training and riding. Next up for Delgado: competing in Palm Springs in February.