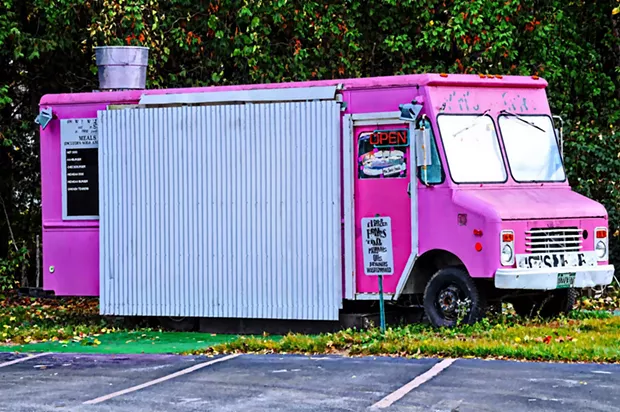 Public domain photos
A food truck in somewhere USA.
R
emember award-winning Chef Rudy Garcia? Previously he was at Old Mill Brew Wërks and he's back with his own food truck, Curbside Bistro. Garcia is serving gourmet pub-style food with an Italian and French twist, including beer and liquor infusions. Find Curbside Bistro on the corner of Galveston and Federal, outside Aspect Boards & Brews..
Curbside Bistro
1009 NW Galveston Ave., Bend
facebook.com/pg/Curbside-Bistro-315171665644143
503-780-1189