It's that time of year…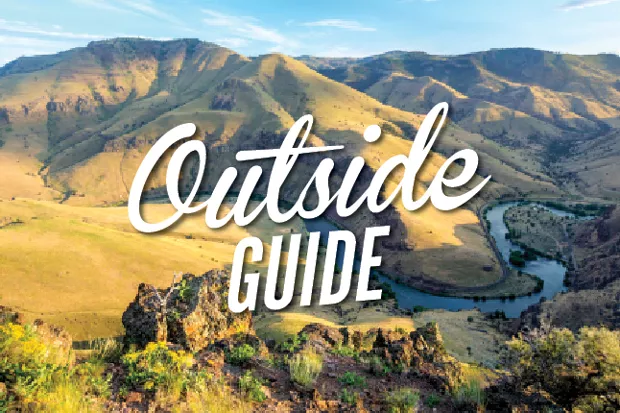 The days are warm and the nights are warming.
The mountain is still open for skiing.
The trails are ripe for hiking and biking.
Even the rivers are ready for paddling.
If you're suffering from a case of Hyperactive Outdoors Syndrome, you're not alone. While we can't completely alleviate the overwhelm you might be feeling at all of the outdoor fun that could be had, we can give you a little inspiration. Let the following stories from our Source Outside Guide give you some ideas you might not have thought of before.
• Dual Sport Mission — Using two-wheeled transport to shuttle to and from a coveted paddle spot.
• Naked in the Woods — Can you, or can you? You can—with some caveats.
• Bend Over and Pick Up — A young couple's new initiative to pick up trash on roads and public lands.
• Moving Muscles — Before—or after—outdoor adventures, Matthew Williams offers a way to move stored-up pain out of the body.

• Trailhead Permit System Finalized — Forest Service announces Final Decision on quotas, removing some trails from the initial list.

• Next Level Camp Food — We share our favorite go-tos for your next camping adventure.

• Camp Food on the Go — Check out these locally made options for food you can take on the go

• The Rep Life — These are the road warriors who bring us the brands

• What Goes Up Must Come Down — Decrease of trout on the Crooked River affects more than just the ecosystem