If you're reading this article, you didn't get here through Facebook.
Facebook is reportedly experiencing some technical difficulties with their apps, including Instagram, and desktop version of the popular social media platform.
Search the hashtag #facebookdown on Twitter and you'll find some funny, some frantic and some just plain angry tweets regarding the outage.
Facebook took to Twitter to report the outage around 10am Pacific Time.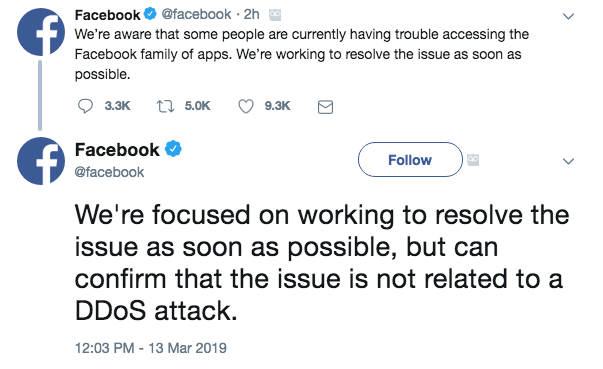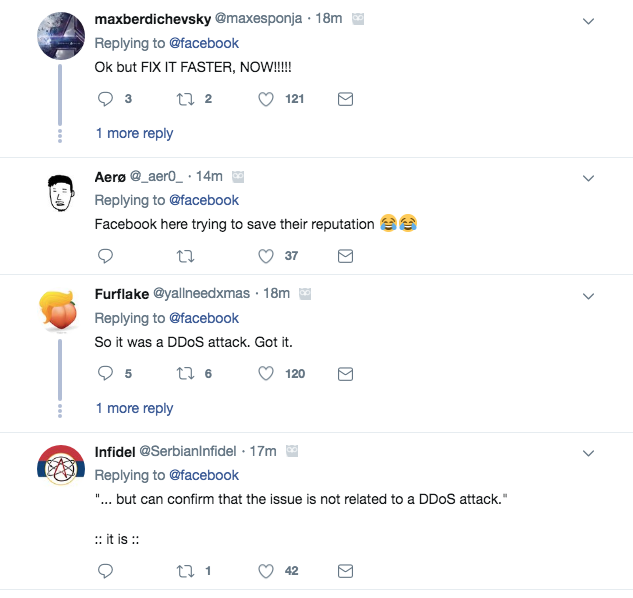 Facebook tweeted a follow-up stating that they "can confirm that the issue i not related to a DDoS attack," and that they are "working to resolve the issue as soon as possible."
The company has yet to reveal why the popular social site is down, but in the meantime we can all enjoy the tweet storm. If you're looking for something to fill that gaping hole that Facebook has left you with in your day, follow
#facebookdown on Twitter
for a good laugh.