Growing up, Mother's Day at my house usually involved my siblings and I making breakfast and handmade cards for mom, giving her lots of hugs — and usually going out for a family activity (that may or may not have ended with my siblings and I squabbling, and then retroactively feeling bad for fighting on Mother's Day). One year, a cop pulled my mom over as she was trying to break up a fight her lovely children were battling in the back seat. He gave her a pass on the ticket, but not before letting us know that we should behave better for our mom on Mother's Day. If my childhood is any indication, Mother's Day often doesn't end up being the most relaxing day for mom, as enjoyable as hanging with the fam can be.
Moms do so much for us. Sometimes, all mom needs is a little wellness getaway to keep her chakras in check and her marbles in place. Luckily there's no shortage of wellness retreats geared toward mothers, in all stages of motherhood. Whether you're looking for a short class for mom to enjoy with the kids on Mother's Day or a weekend getaway to gift her for the future, these wellness-centered events will be appreciated by any mom in need of some relaxation time.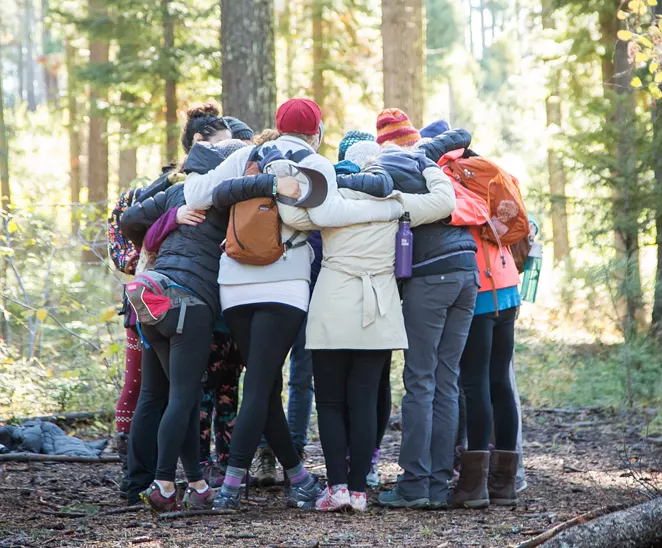 SACRED MOTHERS RETREAT
While being a mom is one of the most rewarding experiences in life (or so I'm told), it also takes a lot out of you. Give your mom the gift of reconnecting with herself, allowing her to have a weekend that is all about unplugging from the world and nurturing the soul. This Sacred Mother's Retreat at
Suttle Lake
this June includes yoga, art, mediation, healing and connection with other mothers on their own journey through motherhood.
Rooted and Open
also holds Mama Nurture Circles and Sacred Mom Circles throughout the year, providing a space to rejoice in and embrace mothers, offering support and fulfilling connections in four to eight-week sessions.
Fri. June 7- Sun., June 9
Suttle Lake Camp
29551 Suttle Lake Road, Sisters
$350-400/person (different packages available). Cost includes organic meals, massages and wellness classes. Register online at rootedandopen.com.



MOTHER/DAUGHTER CARDIO
Join Blaire Rummel for a mother/daughter cardio class for ages 6 and up! If the weather cooperates, the class will be outside and include a creative workout and a cardmaking station.
Sat., May 11. 8:30-9:30am
Athleta
320 SW Powerhouse Dr., Bend.
Free
Register at events.athleta.com




PRENATAL PARTNER YOGA WORKSHOP
Dana Johnson, a registered prenatal yoga instructor and midwife, will teach yoga for pregnancy in addition to labor positions, breathing exercises and massage techniques. No yoga experience necessary!
Sat., May 11. 11:30am-1:30pm
Tula Movement Arts
2797 NW Clearwater Dr., Bend.
$45/(before 5/6), $60/after (per couple)
Register at tulamovementarts.com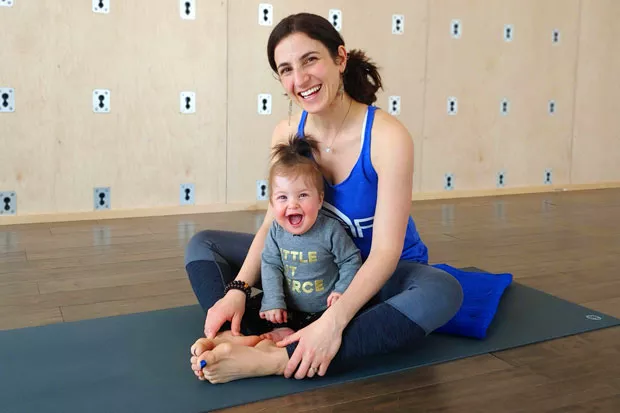 Free Spirit Yoga + Fitness + Play
Mom + Baby Fit Series is a perfect gift for new moms this Mother's Day.
MOM + BABY FIT SERIES
For new moms who are at least six weeks postpartum with clearance from a care provider, this fitness class will provide techniques to rehabilitate the core muscles and foster whole body fitness. Bring a baby carrier for some baby and mom activities.
Wednesdays, 10:30-11:45am. May 8-May 29
Free Spirit Yoga + Fitness + Play
320 SW Powerhouse Dr., Suite 150, Bend
$50Register online at freespiritbend.com.
BABY + ME SERIES
For new moms who can't get away from the little ones for too long, a joint experience may be the way to go. Deven Sisler instructs this easy-going series for caregivers, babies and toddlers. Parents and caregivers will practice yoga poses while kids are engaged in games and kid-friendly yoga moves. Do babies really need yoga? Maybe not — but this class is more about connection, interaction and socializing with other families.
Six-week series: Wednesdays, 10:30-11:30am. June 3-June 24
Free Spirit Yoga + Fitness + Play
320 SW Powerhouse Dr., Suite 150, Bend
$50
Register online at freespiritbend.com.