M
onday's storm closed the
Redmond Municipal Airport
when heavy snow damaged the Instrument Landing System, airport officials said. The airport will be closed until at least 9 am Wednesday, depending on the weather.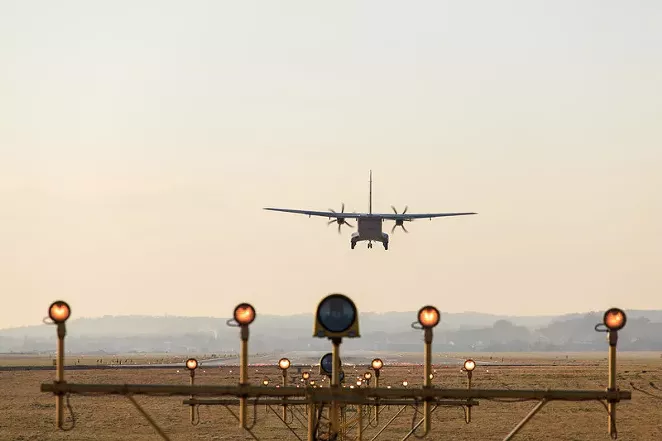 Canstockphoto.com
A plane lands using the airport's navigational system.
The
National Weather Service
is predicting a 30 percent chance of snow at Redmond Airport after 10am Tuesday. Tuesday night there's a 90 chance of snow, with accumulation of 3 to 7 inches possible.
The ILS is owned and operated by the
Federal Aviation Administration
. The system allows pilots to land in weather conditions that are not under Visual Flight Rules. Current winter storms require the ILS use for landing at Redmond's airport, according to a press release from RDM.
Until the navigational system is up and running, there are no arriving or departing flights, however, the commercial air carrier passenger terminal is open. The airport recommends passengers contact their airline directly for flight information.
Rdm-airport.com
provides direct links to airlines with service to Redmond airport as well as flight status information.