Page 7 of 7
Name: Chandler Ryan Price, aka Chandler P.
Band: Solo rap artist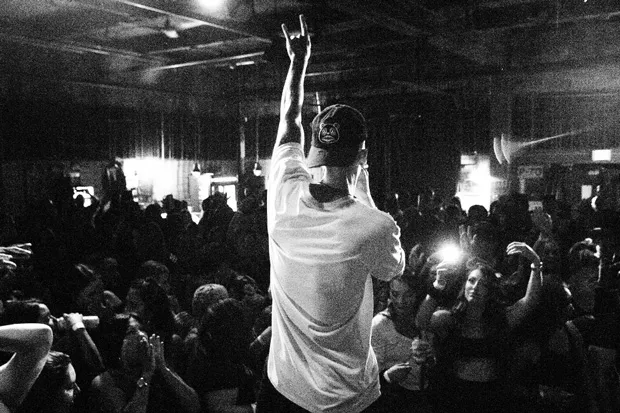 Kyle Switzer
Chandler P shows the rock sign during an opening set for the Ying Yang twins at the Volcanic Theater Pub last summer.
What to love about playing in Bend: I love playing in Bend because there's so much local talent to add to the lineup, there's endless possibilities. Also, the Bend crowd is extremely interactive and energetic when it comes to watching live performances.
Favorite Central Oregon Venue: My favorite venue has to be The Domino Room because I came up in the music scene playing there. Jim and the whole Slayton/Dickey family has always treated me and my team extremely well, making sure we are taken care of to every extent.