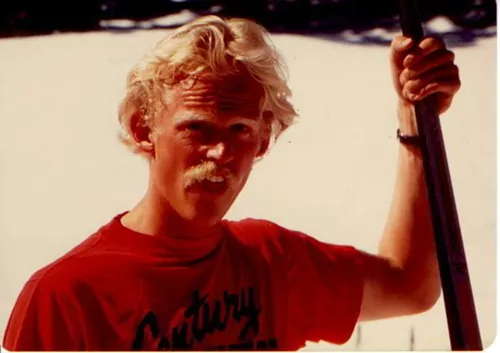 Submitted by Bob Mathews
Bob Mathews just after finishing the cross-country ski leg of the May 1976 Pole Pedal Paddle.
Bob Shimer
Bob Mathews teaches a nordic lesson to Scott McLagan, Joanne Coburn, Ken Klecker and Bill Coburn in the spring of 1975. This area at Mt. Bachelor is now a parking lot.