B
end's Riverbend Brewing is closing its original brewpub this month. Its leaders say they're closing due to personal health concerns, but say they'll continue to brew beer for distribution as they look for another location.
"It comes as sad news that, as of November 19, 2018, our original brew pub will be closing its doors because of health reasons,"
Riverbend
's Head Brewer Chasen Schultz wrote in an email. "The brewery will remain open and continue to produce draft, bottle, and can favorites as well as future seasonal and one off releases. There are currently plans in the works to open a taproom, or small brewpub in the Bend area, as well as expand distribution to other regions."
Photo courtesy of Riverbend Brewing.
In a conversation with Schultz Tuesday, Shultz said owner Gary Sobala, who's nearly 70 years old, decided that operating a brewpub is more than he wants to take on at the moment. Sobala's wife, Linda has had some serious health issues as of late, including multiple back surgeries, Schultz said.
"The current location of the pub will be leased out for another business," Schultz said. "We are actively searching for another location with hopes to open a smaller tasting room/brewpub that the brew staff could manage themselves. There will be no changes to the brewery itself and we have big plans for some new packaged beers in 2019. While we are deeply saddened about the closure of our pub, we are excited for what the future holds for our brewery."
Riverbend Brewing started brewing in 2013, offering classic and innovative beers served across the Pacific Northwest, Schultz said.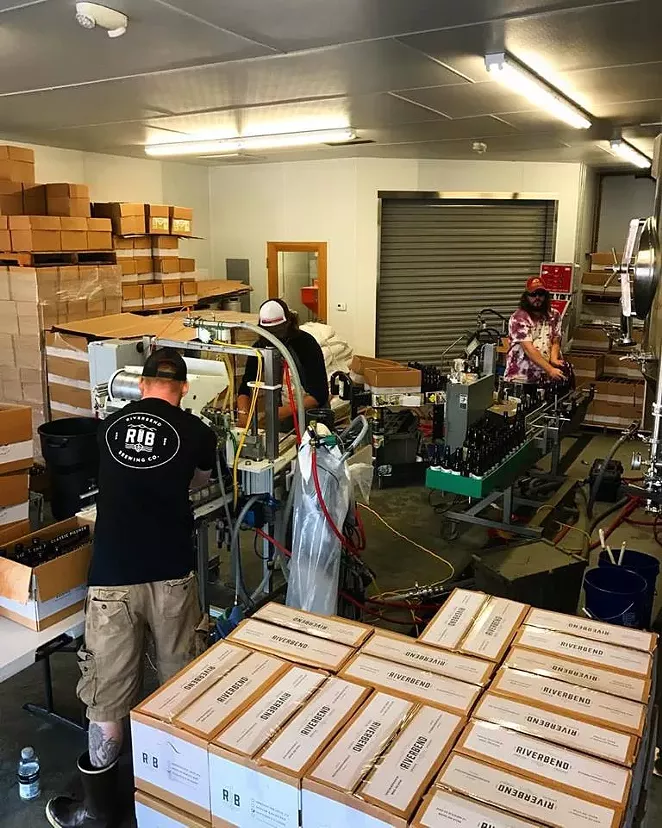 Photo courtesy of Riverbend Brewing
Recently, the brewery started offering niche and unique beers and "will strive to maintain our image as a brewery and produce quality beer."