Yes, the sun is shining and it's 55 degrees in Central Oregon, but seeing as how
Punxtatawny Phil
just portended at least six more weeks of winter, we figured you might need a little pick me up.
Amy Sakurai
Lumascope community installation by Ink Studio
OK, maybe it's just me that needs to get outta here...
TriMet
Installation by artist Piano Push Play, Willis DuPont, ZGF Architects
If you're headed to Portland this weekend, head down to the Portland
Winter Light Festival
, a free event featuring over 100 artists' illuminated art installations, fire sculptures (a prep for the fire pit love upcoming at
Oregon WinterFest
!) and live performances.
Michael Joyce.
Installation by artist Ulrich Buddemeier
Ride the Portland Spirit across the Willamette River to check out the Christmas ships, wander near the Oregon Museum of Science and Industry (a major hub for some lit art!) or even stay at local hotels getting in on the action.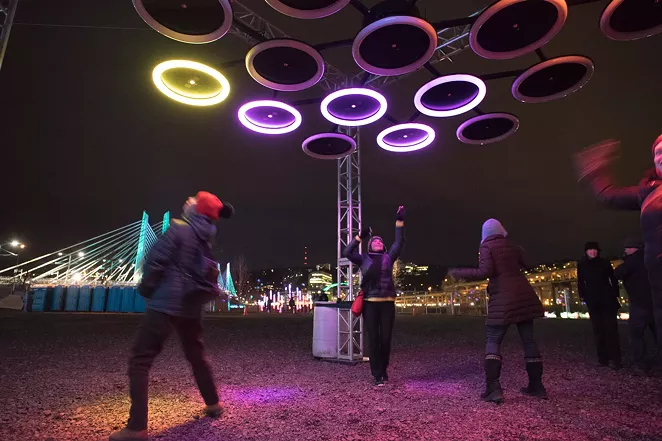 Tom Lange
Light Chimes by artists Andrew Haddock, Amy Spreadborough., Anmarie Trimble
The
Society Hotel
, a new hotel in Chinatown, is getting in on the fun with an interactive art installation by artist Jen Fuller, called
A Colorful Life
, in every room during the fest and all the way through March. Uh, yes please.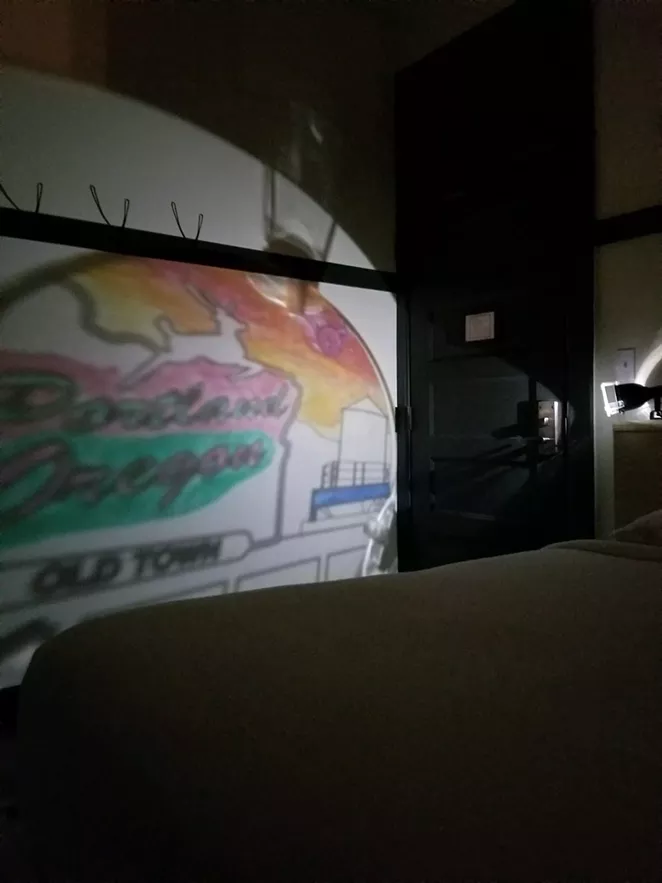 The Society Hotel
A scene from A Colorful Life at The Society Hotel.
Why stay in sunny Central Oregon when Portland is so LIT this weekend?


Portland Winter Light Festival
Feb 1-3
pdxwlf.com