Roszak's Fish House

Featured Happy Hour

Image
Hours: Mon-Fri 11:30am-9pm, Sat 4pm-9pm
Specials:
• Food: Assorted menu $5-$9.25.
Mon, Tues, Weds, Thurs, Fri, 3pm-8pm
• Food: Assorted menu $5-$9.25.
Sat, 4pm-8pm
Price: $-$$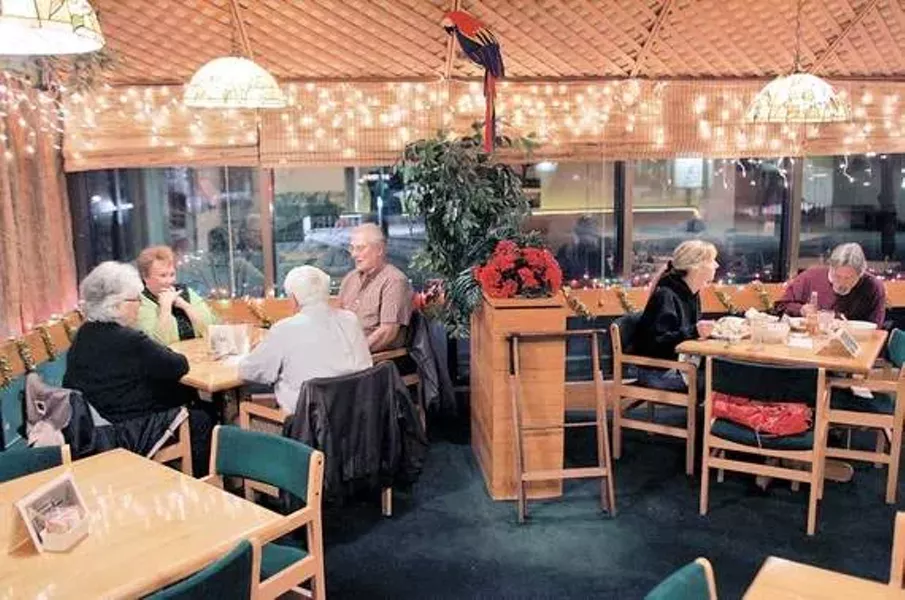 The self proclaimed "King of Seafood" has been serving locals their fave seafood dishes in a decidedly low-key atmosphere for close to four decades. Happy hour is available on Fridays and Saturdays from 3pm-8pm. The prime rib is a staple on the menu, one that has been there since the restaurant was established in Red Oaks Square on Third Street in 1981. One of the few holdouts in the dining community sustaining through Bend's myriad booms and busts, Roszak's is a solid, reliable bet for a delicious, traditional meal.
Lounge Menu includes fish/chips, chicken strips, cheeseburger and nachos, along with a full bar.
Specials:
• Food: Assorted menu $5-$9.25.
Mon, Tues, Weds, Thurs, Fri, 3pm-8pm
• Food: Assorted menu $5-$9.25.
Sat, 4pm-8pm
2022 Takeout: 11:30am-9pm Mon-Fri, 4pm-9pm Sat. Takeout through pickup. No delivery.
Payment Type: Cash, Credit/Debit