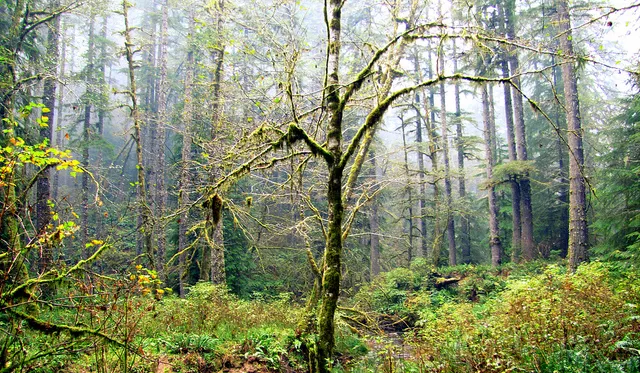 Oregon Department of Forestry
The Elliott State Forest lives on
At a time when public lands are up for debate — and potential sale — a major win was touted by Oregon environmentalists, hunters and conservationists, when the State Land Board voted to keep all 82,500 acres of the Elliott State Forest in the public domain. The vote ends any further movement that would see the forest be sold for potential profit to a timber company.
A suggested $100-million taxpayer investment proposed by Gov. Brown, one of the key members of the State land Board, seeks to "buy out high-conservation acres in a trust land transfer process" as well as "Securing an updated Habitat Conservation Plan to protect threatened species in the forest."
The sale was chiefly driven by a constitutional law which requires logging of the forest to provide revenue for schools. Leaving many wondering why the logging of old growth forests should have any connection to raising the necessary funding, Gov. Brown has made her frustrations known since February. Such logging practices were also curbed by lawsuits when environmentalists were concerned that clear-cutting of the forest had nearly doubled in size. Other questions, such as who will manage parts of the land in Douglas and Coos counties and what role logging, if any, will play, are still unknown.
The State Land Board which consists of Gov. Brown, Secretary of State Dennis Richardson and State Treasurer Tobias Read, heard 35 testimonials ranging from the Cow Creek tribe to the Oregon School Boards Association, and voted unanimously on the decision today.
Other potential ideas for the forest included that from Treasurer Read who hoped to potentially transfer the Elliott to Oregon State University and the College of Forestry.
Meanwhile secretary Richardson advocated investigating for "Potential land exchanges with the federal government that would trade Elliott acreage for "commercial-grade" forest lands.

More information: http://www.oregon.gov/dsl/Board/Pages/SLBmeetings.aspx